Finn Balor Recalls Breaking his Ankle After a Coup de Grace on Samoa Joe
Published 06/01/2021, 1:08 PM EDT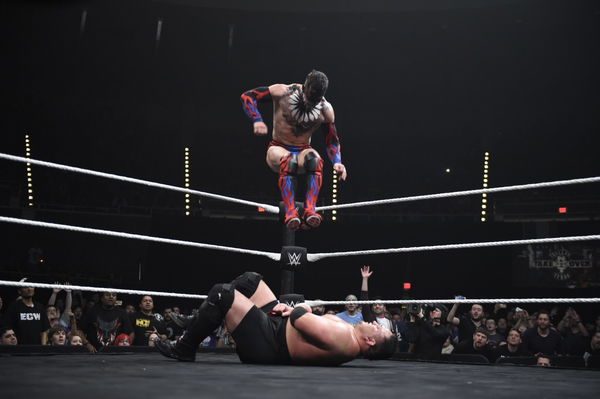 ---
---
Over the years, Finn Balor has had many finishing moves. During his New Japan days, he employed the Bloody Sunday, but changed it to the 1916 in NXT. However, the Coup De Grace is his most popular finisher of choice. The double-foot stomp from the top rope is a delight to watch.
ADVERTISEMENT
Article continues below this ad
Finn Balor remembers an iconic Coup De Grace
The Coup de Grace won Finn Balor his first title in NXT and on the main roster. In Japan, he nailed Kevin Owens with it to win the NXT Championship in his former home. He then came to the Barclays Center in New York for SummerSlam, where he hit Seth Rollins with the Coup de Grace to win the Universal Championship.
ADVERTISEMENT
Article continues below this ad
On the Out of Character podcast with Ryan Satin, Balor revealed his most memorable Coup De Grace. "I hit one on Samoa Joe where I landed on his ankle and I rolled my ankle and broke my ankle. That was a memorable one for that. Maybe the one on Roman, first night on Raw, but I don't have a visual memory of any of them."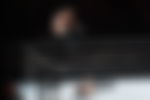 He even recalled hitting one on former superstar Matt Bloom. The NXT's current head coach wrestled in New Japan as Giant Bernard. Balor said, "Matt Bloom, he always complains that when I hit it, one time I skidded off him and pinched his belly button. If I can get him with another belly pinch, I'd love to do that." (h/t Fightful)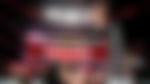 When asked about the one time he regretted hitting the move, he recalled the time he dove off a ladder. "I did it off the top of the ladder one time and that was stupid. I don't know if I'd do that again."
Watch this Story: Most Controversial Moments in WWE History
Is the Prince bound for the main roster?
Last week on NXT, Finn Balor suffered a second devastating defeat to Karrion Kross. The reigning NXT Champion has put Balor behind him and needs a new challenge. As for Balor, his time in NXT seems to have ended.
ADVERTISEMENT
Article continues below this ad
On the podcast, Balor also revealed that his goal is to reach either Raw or SmackDown. "I feel like in my last run there I wasn't doing myself justice and needed to change something. The change was NXT, and I needed to figure out who I was again, and I managed to do that to some level, and I am definitely hopeful that a return to RAW or SmackDown will happen in the future."
If Balor returns to the main roster, where would you like to see him go? Should he go to Raw and tangle with the likes of Drew McIntyre and Bobby Lashley, or head to SmackDown and challenge Roman Reigns for the Universal Title? Only time will tell what comes next for the Prince.
ADVERTISEMENT
Article continues below this ad