Finn Balor Theme Song: Origin and Meaning
Published 09/25/2021, 11:00 AM EDT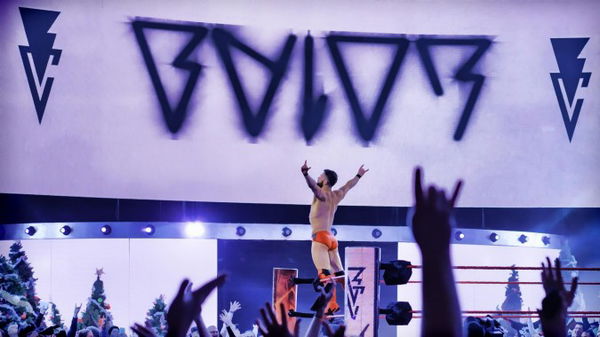 ---
---
A wrestler's theme song is apparently a 'make it or break it' deal with the WWE Universe. There have been multiple theme songs of wrestlers which are embedded in the minds of wrestling fans. One such exceptional theme song is of the inaugural WWE Universal Champion, Finn Balor.
ADVERTISEMENT
Article continues below this ad
Balor's WWE theme song is known as "Catch Your Breath" by the duo of John Paul Alicastro and Michael Conrad Lauri, called the CFO$. The CFO$ is also responsible for many other wrestler's theme songs.
ADVERTISEMENT
Article continues below this ad
Watch this story: Roman Reigns vs Finn Balor: The Journey To Extreme Rules 2021
The song was made specifically for Finn Balor
Even though Balor's theme song is just an instrumental with no lyrics, the WWE Universe still gets on their feet to vibe with the charismatic theme song.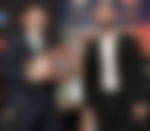 Seeing Balor controlling the whole arena all by himself during his entrance is unreal and is worthy of giving goosebumps to anyone present in the arena.
Back in his NXT days, Balor debuted his alter ego called "The Demon King" who would give Balor a new surge of energy and endurance. And the CFO$ made this song specifically for that character to justify his presence.
It was Triple H's idea to give the song a "demonic feeling"
In an interview with WWE, the CFO$ broke down their approach to making this killer theme song for Balor. During the interview, they confessed that WWE COO Triple H wanted a demonic "vibe" to it.
"Basically for this one, the whole intro [duction], atmosphere, vibe was in Triple H's head and we needed to get that out and turn it into music."
The meaning of Balor's theme song is that something bad is about to happen, so just "catch a breath" and hold on. During the first few seconds of the song, we can just hear the heartbeats.
ADVERTISEMENT
Article continues below this ad
However, those heartbeats gradually start pacing until there's utter silence. And eventually, the guitar comes into play, signifying that the destruction has begun.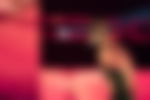 Hence, this song perfectly suits Balor's 'The Demon King' character, making him a legitimate threat. Balor is about to face Roman Reigns at WWE Extreme Rules PPV this Sunday. However, Balor will not come out to wrestle. Rather, it will be the 'Demon' who will face Roman Reigns.
ADVERTISEMENT
Article continues below this ad