Five AJ Styles Matches That Got Impressive Ratings
Published 10/17/2021, 3:30 AM EDT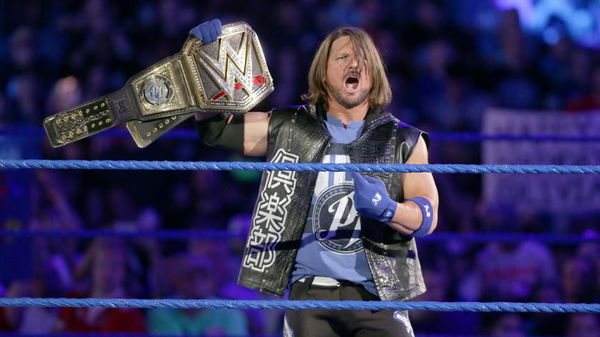 ---
---
WWE, as a franchise, has developed many professional wrestling superstars. Even if the wrestler leaves the franchise and joins any other brand, his skills and techniques look polished. AJ Styles is one of those WWE superstars who has enjoyed global success in the wrestling ring. He currently performs for WWE, in their Monday night roster, Raw.
ADVERTISEMENT
Article continues below this ad
Styles first appeared in WWF, in 2002, where he competed in just a couple of matches and eventually left the company. He again made a comeback to the franchise in 2016. During this period, Styles had a great run in other wrestling brands. His major participation was in TNA (2002-2014) and New Japan Pro-Wrestling (2014-16).
ADVERTISEMENT
Article continues below this ad
In 2002, Styles joined TNA and went on to have an amazing journey with the company. He left the promotion on several occasions but always came back. His last appearance for the company was in 2014.
Finally, after many years, Styles finally returned to his wrestling home in WWE in 2016 and has won many titles since then.
WATCH THIS STORY: Biggest Charity Donations by the UFC President Dana White
AJ Styles Top Five Highest Rated Matches in WWE
In his long wrestling career, AJ Styles has had many memorable matches. We, though, decided to check out the top five of his highest-rated fights in WWE. The ratings are by Dave Meltzer's star rating, who is a globally respected wrestling journalist. He rates the matches on a 5-star scale. So let's find out the top 5  rated matches of AJ Styles's career.
5. WWE Championship Elimination Chamber Match (2019) – Rating: 4.5 Stars
Daniel Bryan was defending his WWE Championship title inside the elimination chamber. He was locked with five other superstars inside the chamber. The other wrestlers were Styles, Kofi Kingston, Randy Orton, Jeff Hardy, Samoa Joe, and Daniel Bryan.
Bryan began the match with Samoa Joe and Styles entered at the fourth spot. He was third to be eliminated. Bryan successfully retained his championship. This match was one of the best Elimination Chamber matches in recent memory, and Styles performed admirably during the match.
4. AJ Styles Vs. Seth Rollins – Money In The Bank (2019) – Rating:   4.5 Stars
Rollins and Styles were facing each other for the first time in a one-on-one match. This match was recorded as a blockbuster. Rollins was defending his Universal Championship title. Both superstars gave it their all, and neither man gave up till their last breath and left fans amazed.
Finally, after a long brawl, Rollins successfully retained his championship by registering a win via pinfall.
3. AJ Styles Vs. John Cena – Royal Rumble (2017) – Rating: 4.75 Stars
For the first time, a match of AJ Styles recorded Dave Meltzer's rating over 4.5. The two icons of professional wrestling stood on expectations of the franchise as they entertained wrestling fans for over 20 minutes. Styles was defending his WWE Championship title in the match.
Cena won the match and became the new champion. He also tied Ric Flair's 16 world titles record. However, despite his loss, Style's performance was appreciated but everyone.
2.

AJ Styles Vs. Daniel Bryan – TLC (2018) – Rating: 4.75 Stars

This was a rematch between Bryan and Styles. Bryan had defeated Styles in a SmackDown episode and won the WWE Championship title from him. So, Styles challenged Bryan for the championship in TLC pay-per-view.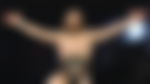 Bryan and Styles are known to be two of the best wrestlers to be a part of the WWE. Therefore, fans were eagerly waiting for the match. Both Bryan and Styles gave it their all and after a to and fro match, Bryan won the match. The match lasted over 25 minutes, and Bryan retained his championship via a rollover.
1.

AJ Styles Vs. Daniel Bryan – SmackDown (June 12, 2020) – Rating: 4.75 Stars

In an episode of SmackDown that aired on June 12th, 2020, Bryan and Styles again wrestled each other. This time they were wrestling to be crowned as the new Intercontinental Champion. It was the last match of a long-lasting tournament.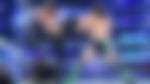 After an intense fight, Styles defeated Bryan by hitting him with a phenomenal forearm. He became the new Intercontinental Champion. Fans always appreciated matches between Styles and Bryan, as they knew both superstars would perform at a very high level.
Therefore, fans were excited to see what the two legends would do this time around. As expected, both Bryan and Styles performed incredibly watch and the match was a treat for all wrestling fans.
Some more memorable matches of AJ Styles
AJ Styles has featured in many more classic matches for the brand. The most anticipated match was AJ Styles vs The Phenom: Undertaker at WrestleMania 36. The match was a boneyard match.
It is the only boneyard match to happen in WWE and The Undertaker won the match. The match did not land as per the expectations of the audience. Not being a traditional one-on-one match can be a reason for its failure.
ADVERTISEMENT
Article continues below this ad
Still, though, fans were excited to see these legendary wrestlers collide at the biggest stage of them all.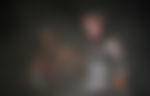 AJ Styles Vs. Dean Ambrose – TLC (2016), Team SmackDown Vs. Team Raw – Survivor Series (2016), AJ Styles Vs. Roman Reigns – Extreme Rules (2016) are some of his other memorable matches which resulted in success for the brand.
ADVERTISEMENT
Article continues below this ad
Which is your favorite match of AJ Styles? Let us know.
ALSO WATCH: Roman Reigns Reveals the Super Special Match of His WWE Career