Five Dream Matches WWE Must Book In 2021
Published 01/11/2021, 6:45 AM EST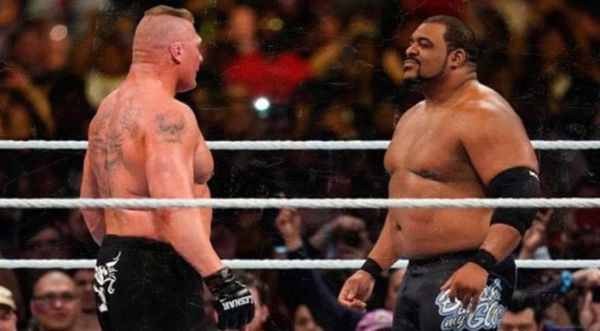 ---
---
WWE have often proved that they are incapable of booking dream matches that have captured fan imagination for long. From AJ Styles vs Shinsuke Nakamura to Undertaker vs Goldberg, WWE has botched dream matches in execution. If WWE can improve on these botches and deliver some truly exciting match ups, 2021 will be an exceptional year for the company.
ADVERTISEMENT
Article continues below this ad
Keith Lee faces the Beast Incarnate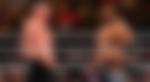 ADVERTISEMENT
Article continues below this ad
During the 2020 Royal Rumble, Brock Lesnar came face to face with Keith Lee. Lesnar put over the monster simply by his reaction to Lee walking to the ring. They had an electric clash which had fans on the edge of their seats. Fans would've loved to see Lee eliminate Lesnar, but it ended up being the other way around.
Brock Lesnar is currently a free agent, but Vince McMahon might be interested in bringing him back for WrestleMania. Lesnar has appeared at every WrestleMania since returning to WWE in 2012. He put over Seth Rollins and Drew McIntyre in the past two years, and he should put Lee over at WrestleMania 37 too.
The visual of Lee and Lesnar throwing bombs at each other will be one that fans will talk about for years. It will be a huge moment when Lesnar picks Lee up for the F5, but it will be even better once Lee kicks out of it. A win against Brock Lesnar would give Keith Lee the momentum boost he deserves.
Sheamus and Drew McIntyre feud over the WWE Championship
WWE has teased this feud since Sheamus arrived on RAW. His friendship with Drew McIntyre fueled the Scottish Warrior's quest to win back his WWE Championship from Randy Orton. He has been in the champion's corner for quite some time now, and a heel turn is coming.
Sheamus and McIntyre is an ideal WrestleMania match for the championship. WWE can even play it slow and save this match for SummerSlam or even Hell in a Cell. However, they should not be too patient in terms of pulling the trigger on this rivalry.
A match between Sheamus and Drew will be incredibly hard hitting. Both men are no-nonsense slobberknockers and are two of the most decorated European wrestlers in the company. Give them 20-25 minutes and let them tear the house down.
Bullet Club reunion in WWE
The Bullet Club recently reunited in AEW. Kenny Omega, the Good Brothers and the Young Bucks have now joined forces to lead AEW into 2021. WWE should have their own Bullet Club reunion since they have three very prolific former members of the iconic faction.
AJ Styles and Finn Balor were former Bullet Club leaders. Their stints in NJPW were some of their best work in their already incredible careers. Along with them is former NXT Champion Adam Cole. He was also a former Bullet Club member who was ousted from the group by the Young Bucks in 2016.
A triple threat match between the former members would be a match for the ages. Cole and Balor have been cornerstones of NXT in 2020 while Styles has been killing it on the main roster. It would be a brilliant, fast-paced match to determine who the strongest member of the faction is, and if the group were to unite, who would be its leader?
Charlotte vs Asuka: A WrestleMania 34 rematch
No wrestler has more wins against Asuka than Charlotte Flair. At WrestleMania 34, Flair broke Asuka's two year long winning streak, and made her tap out to the Figure Eight. This was the most humiliating way for Asuka's streak to have ended, and she surely has revenge on her mind.
Charlotte and Asuka are the current Tag Team Champions. They are likely to drop the titles before WrestleMania and begin feuding against each other. Whether Flair will turn heel or Asuka is rather unclear, but purely by recent history, it should be Asuka who turns on Charlotte.
Revenge for the breaking of her streak will drive Asuka crazy, causing her to pummel her teammate once they lose the tag titles. This will lead to a multi-match series between two of RAW's most brilliant wrestlers which would ideally stretch out till SummerSlam.
The Fiend takes on the Willow
ADVERTISEMENT
Article continues below this ad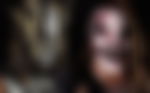 If Bray Wyatt were to return, the ideal opponent for him to face would be another spooky character. Jeff Hardy's Willow might be the perfect opponent for Wyatt to mix it up with. The former Intercontinental Champion is entering the ultimate stages of his storied career and a match with the Fiend deserves to close out his career.
By bringing back the Willow, his alter-ego from Impact Wrestling, it opens up the avenue for another cinematic masterpiece. Wyatt's cinematic matches have ranged from absolutely amazing, like the Firefly Funhouse match, to absolute nonsense like the Swamp Fight.
ADVERTISEMENT
Article continues below this ad
These matches are sure to bring a smile on the faces of fans who were expecting 2021 to be better than 2020. As soon as fans return to the seats, these matches will become instantaneously more important. We hope WWE does the fans a favour and gives us these matches we are dying to watch.