Five Moments When Brock Lesnar Looked Unstoppable in a WWE Ring
Published 04/21/2021, 12:39 PM EDT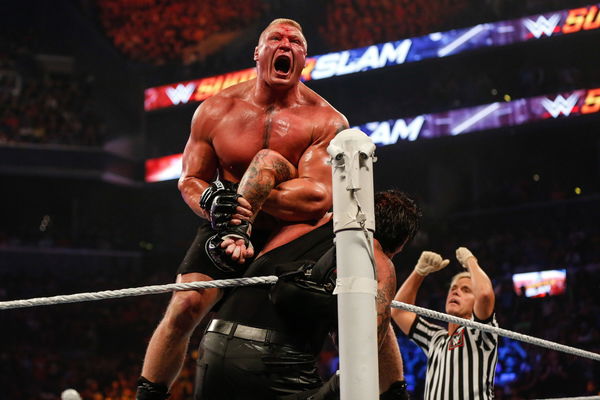 ---
---
Brock Lesnar isn't called 'The Beast Incarnate' for nothing. He can wreck havoc unlike any other man on this planet. And there have been several times when he's let his carnage loose inside the squared circle. Today, we check out those moments when Lesnar was unstoppable in the ring!
ADVERTISEMENT
Article continues below this ad
Carnage on WWE Debut
ADVERTISEMENT
Article continues below this ad

Brock Lesnar made his debut on WWE television during the March 18, 2002 edition of Monday Night Raw. The 'Next Big Thing' brutalized Al Snow, Maven, and Spike Dudley. In fact, brutalized would be an understatement. Lesnar put Al Snow through the trash cans, Maven got an F5, and the worst was saved for Spike.
Spike Dudley tried to fight back, but got caught by the 'Beast.' Lesnar caught Spike like an insect and picked him up like he was nothing. What happened next still sends chills down our spines. Brock Lesnar repeatedly powerbombed Spike Dudley three times. Yes, three times! And all of it just to send a strong message on arrival!
Ring Explodes on SmackDown!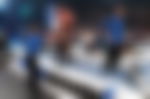 Brock Lesnar took on the 'World's Largest Athlete' Big Show in an one on one match on SmackDown. It was a clash of two megamoths and there was always fear of the action spilling way out of control. And guess what? It did! Big Show got desperate to beat Lesnar and got on the top rope. This marked the beginning of the end.
Brock Lesnar quickly got up and caught the Big Show on the top rope. He then took control of the 500-pound Big Show, and legitimately superplexed him, causing the ring to explode and leaving fans in the arena and at home in awe!
John Cena visits Suplex City at Summerslam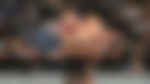 John Cena and Brock Lesnar clashed in an one on one encounter for the WWE World Heavyweight Championship at Summerslam 2014. Everyone expected the match to be hard fought contest between the two. However, it was everything but that.
Lesnar was coming off hot ending The Undertaker's streak at WrestleMania XXX. He continued the momentum heading into the title match and literally squashed Cena with a record sixteen German suplexes and 2 F5s! True dominance from start to end.
Brock Lesnar opens up Randy Orton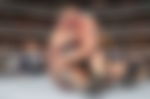 WWE pitted Brock Lesnar against 'The Legend Killer' Randy Orton for a marquee match at Summerslam 2016. Both men hadn't faced each other in 15 years. So, it was a really big deal. Sadly, the match did not deliver. Lesnar absolutely brutalized Orton throughout the match. It was a one-sided contest.
Things took a wild turn during the conluding moments. Lesnar mounted himself on top of Orton and started delivering stiff forearm strikes to his forehead. He kept striking Orton until he started bleeding profusely. The match was ruled a TKO, and Lesnar laughed as Orton laid in a pool of blood.
Brock Lesnar breaks Seth Rollins' ribs
ADVERTISEMENT
Article continues below this ad
Brock Lesnar and
Seth Rollins
were set for a WrestleMania 35 rematch for the Universal Championship at SummerSlam. On the go-home episode of Raw before Summerslam, Brock Lesnar ambushed Seth Rollins mid-match! Rollins was about to put an end to Dolph Ziggler when Lesnar's music hit.
Brock Lesnar came down to the ring and absolutely trashed Rollins. He played with him like a beach ball. Lesnar targeted Rollins' ribs as he crashed them on the LED post on the outside. He then brought Rollins in the ring and delivered two vicious F5s on the steel chair, breaking Rollins' ribs just days ahead of their match.
These were the Top 5 in-ring moments when Brock Lesnar was absolutely unstoppable. Are there any more we should add? Let us know in the comments below!
ADVERTISEMENT
Article continues below this ad
Trending Stories