Five Reasons Brock Lesnar Returned to WWE
Published 06/18/2022, 8:00 AM EDT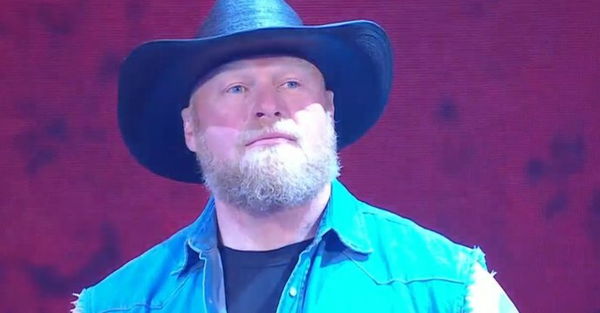 'The Beast' Brock Lesnar came to the rescue of WWE that was falling apart! Lesnar unexpectedly returned on the latest WWE SmackDown edition that has stunned the wrestling universe. Well, there's no lying to what the former WWE champ does whatever he wants.
ADVERTISEMENT
Article continues below this ad
During this week's SmackDown episode, Roman Reigns defeated Riddle and retained his WWE Undisputed Universal title. However, 'The Tribal Chief' Roman Reigns had a surprise waiting for him, and it was none other than Brock Lesnar.
ADVERTISEMENT
Article continues below this ad
With his current 'God' mode mindset, the champion heel Reigns claimed to the WWE Universe that he is the best and no one can dethrone him. But Lesnar took 'The Bloodline' on a sweet revengeful ride to Suplex City!
5 reasons for Brock Lesnar returning to WWE
To boost ratings!
For quite some time now, Vince McMahon's WWE has been walking on thin ice regarding viewerships. However, according to Wrestlenomics, the latest WWE ratings for Monday Night Raw on 13th June 2022 had an average viewership of 1.70 million and an 18-49 demographic rating of 0.43.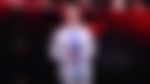 Similarly, the 10th June 2022 SmackDown episode hosted an average viewership of 1.91 million with an 18-49 demographic rating of 0.44. Again, these ratings are constant compared to 2021's SmackDown and Raw ratings.
Watch This Story: WWE Superstars With The Highest Number of WrestleMania Matches
Even the 2022 NBA season is over. So the world of sports entertainment will shift its focus to WWE after the NBA 2022 finals. Hence, to hike up the WWE television ratings, 'The Beast' had to make his way back in the ring.
No big names to face Roman Reigns at SummerSlam other than Brock Lesnar
The WWE Universe knows Roman Reigns is currently playing the 'God' mode character on television. However, he has been undefeated for a much longer time, and no one has even come closer to dethroning 'The Tribal Chief.'
WWE's upcoming premium live event is Money in the Bank. However,' The Beast' will not feast on Reigns at Money in the Bank. Instead, as announced by WWE, Brock Lesnar will face Roman Reigns for the Undisputed Universal title at SummerSlam 2022 in the Last Man Standing match.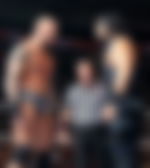 If not for 'The Beast,' then originally 'The Viper' Randy Orton was planned to battle Reigns at SummerSlam 2022. However, Orton's injury at the hand of The Bloodline is worse than we thought. As a result, Randy Orton vs. Roman Reigns' plan has been ruled out of action because of an injury.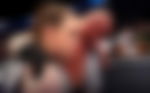 Since 'The Viper' is out of in-ring action and no other big names will humble 'The Tribal Chief,' WWE had to pull their biggest card, Lesnar.
Incomplete WrestleMania Saga
This year's WrestleMania main event was billed as the 'Biggest WrestleMania Match of All-Time!' However, Brock Lesnar vs. Roman Reigns at WrestleMania 38 did not live up to the expectations. Even after 'The Beast Incarnate' welcomed 'The Tribal Chief' into Suplex City, Reigns had the last laugh on Lesnar.
Thanks to Special Counsel Paul Heyman as he helped Roman Reigns to escape Lesnar's vicious 'Kimura Lock' maneuver. The WWE Universe believed that the Biggest WrestleMania Match of All-Time was utterly disappointing and anti-climactic.
Paul Heyman's move was also a punch to the face of Brock Lesnar. But, now, after a hiatus from WWE television, 'The Beast' has returned hungrier than ever. Lesnar is on a hunt and will look forward to finishing the WrestleMania saga with Roman Reigns.
Vince McMahon's Final Creative Call, Brock Lesnar
There's no doubt that Brock Lesnar is the biggest weapon Mr. McMahon could pull out of his arsenal. The latest wake of Vince McMahon's alleged affair with a former WWE employee shocked the WWE fans.
As reported by WrestleTalk, Vince McMahon and Head of Talent Relations John Laurinaitis are under investigation for the alleged misconduct. WWE boss, Mr. McMahon, has voluntarily taken a step down from his responsibilities as a Chairperson and CEO.
Until the conclusion of the investigation into recent allegations, I am honored to assume the role of interim Chairwoman & CEO. I love @WWE and all it continues to do to entertain billions around the world. https://t.co/E2MushpoSG

— Stephanie McMahon (@StephMcMahon) June 17, 2022
Mr. McMahon's daughter Stephanie McMahon will take over the role of interim CEO and chairperson. During the latest SmackDown episode, the WWE boss showed up but did not make any statement on television.
Bringing 'The Beast' Brock Lesnar back to the WWE was probably the final creative call of Vince McMahon until further notice.
It comes full circle at SummerSlam
Last year at SummerSlam, 'The Beast' came calling out 'The Tribal Chief.' Roman Reigns booked John Cena's ticket back to Hollywood at SummerSlam 2021. 'The Champ' John Cena was on a mission to become the 17-time WWE World Champion. However, Reigns crushed his dream.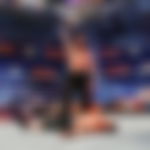 'The Tribal Chief' was celebrating his victory over Cena, but Lesnar cut short his celebration. Then, music popped, and Brock Lesnar entered the arena, leaving Roman Reigns in disbelief. The bad blood between baby face Lesnar and heel Reigns started at last year's SummerSlam.
For over a year, 'The Conqueror' tried to put down the 'Head of The Table' in a back-and-forth attempt. However, Roman Reigns always had the last laugh on Lesnar by hook or crook. So when he returned shockingly to the WWE SmackDown today, he single-handedly took down The Bloodline.
ADVERTISEMENT
Article continues below this ad
It's time for the WWE Universe to watch a crowning Undisputed Universal Champion. Brock Lesnar is the only man who could do this job, and SummerSlam 2022 seems a perfect occasion for that.
ADVERTISEMENT
Article continues below this ad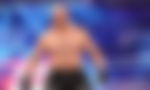 Do you think 'The Beast Incarnate' will complete his unfinished business with 'The Tribal Chief'?