Five Reasons Roman Reigns vs Goldberg at WWE Elimination Chamber 2022 Was a Very Bad Idea
Published 02/19/2022, 12:47 PM EST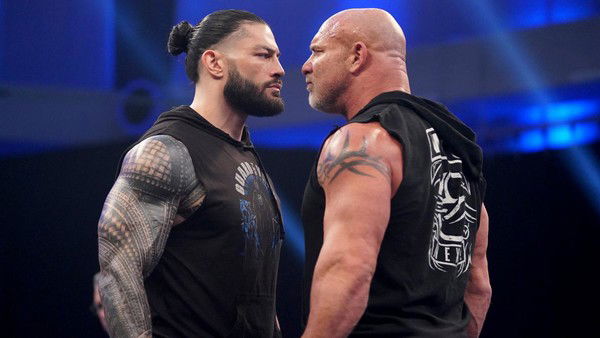 Roman Reigns and Goldberg just finished battling for the WWE Universal Championship. This was a match three years in the making. Of course, Reigns walked away as the Champion.
ADVERTISEMENT
Article continues below this ad
While it was a match between two titans, was the match absolutely necessary? Maybe not.
Here are five reasons why Roman Reigns vs Goldberg at Elimination Chamber wasn't required.
ADVERTISEMENT
Article continues below this ad
Extremely predictable ending
Everyone knows WWE is planning a huge match between Brock Lesnar and Roman Reigns for the Universal Championship at WrestleMania 38. Considering that, it was predictable that Reigns will defeat Goldberg and retain the title.
Now, WWE has already hyped the upcoming WrestleMania 38 match. A proper surprise would be if The Rock returned! And, became a part of the match or the storyline, and became the one who dethrones Roman Reigns!
Goldberg gets a title shot out of the blue…AGAIN!
Whenever 'The Icon' comes to WWE, the company puts him in a title storyline. Why?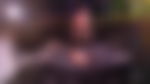 There are quite a few WWE Superstars on the roster who would appreciate the push and work in a title opportunity. But, the company brings back Goldberg over and over again and gives him the push. Does he really need a push? He's already a megastar!
Goldberg is probably retiring
Goldberg had one match left on his WWE contract and he cashed in on that at Elimination Chamber 2022 against Roman Reigns.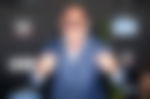 This was probably his retirement match if he hasn't renegotiated a new contract with the company. Therefore, winning the title just to retire isn't the best move forward for the Universal Championship.
 

View this post on Instagram

 
Now, had Goldberg won the title, he would have anyway vacated the position since he's retiring. This probably would have given others a chance to fight for the title, but that didn't happen.
Roman reigns needs to drop the title
The Tribal Chief has been holding the title since Payback 2020. He has become the longest-reigning champion, and it's time to change the champion.
ADVERTISEMENT
Article continues below this ad
Even the fans have come to a point where they think Roman Reigns needs to be dethroned and the title needs to change hands.
Roman Reigns vs Goldberg lasted only six minutes
If WWE had to book the match, the match should have been longer and better. The match showcased a few spears, Rock Bottoms, a failed Jack Hammer, and then the lock which blacked out Goldberg.
ADVERTISEMENT
Article continues below this ad
Even if every other reason is put aside, WWE shouldn't have booked the match if it wasn't going to be a thrilling one!