Five Shocking Facts About WWE Legend The Undertaker
Published 12/31/2020, 8:15 AM EST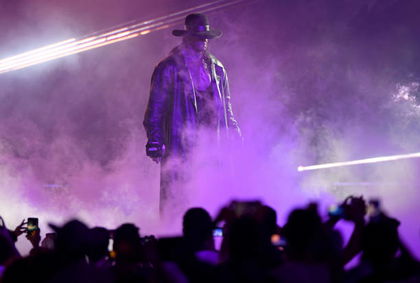 ---
---
The Undertaker was possibly the most mysterious wrestler in the sport's storied history. It takes a strangely exorbitant amount of passion to convince fans that Taker really was an undead wrestler.
ADVERTISEMENT
Article continues below this ad
His legacy is so legendary that WWE should ideally change the WWE Hall of Fame to 'People Who Aren't Better Than The Deadman.' For such an enigmatic individual, there are still some facts about Undertaker that will shock you.
Undertaker started a foundation to save dogs
ADVERTISEMENT
Article continues below this ad
Just when you thought you could not love the Undertaker more, he goes ahead and does something like this. Along with his now ex-wife, Taker began The Zeus Compton Calaway Save the Animals Fund. The fund is based in the Texas A&M College of Veterinary Medicine & Biomedical Sciences.
Taker started the foundation in 2004 after his bull mastiff Zeus passed away. The website declares that "no pet owner should have to put their beloved animal to sleep because they are unable to pay medical bills." Its primary purpose is to help pay for lifesaving treatments for large-breed dogs. This is an extremely philanthropic move from the Deadman.
The Deadman appeared on America's Most Wanted
It is unusual to see wrestlers in television roles that aren't produced by WWE Studios. However, the Deadman is a very enticing entity and certain networks could not wait to grab hold of him. In 2001, Fox Networks' show America's Most Wanted got the Deadman to play a very touching role in the show.
Taker and his kayfabe brother Kane appeared to meet Darrell Vice, a victim of a brutal home invasion robbery. Darrell's parents were killed, and he was left paralysed by his assailants.
The show arranged for Darrell to meet Taker and Kane, who were his role models, and even got him to come to a live event. This was another heart-warming gesture by the so called Demon of Death Valley.
Taker considered playing basketball in Europe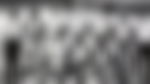 When Mark Calaway was still a college student in Texas, he received various offers from professional basketball teams in Europe to play for them. However, Taker turned them down in favour of a career in professional wrestling. We cannot imagine how different the world would have been if Mark Calaway was a center for a European basketball team.
In an interview with the Guardian, Take revealed why he did not sign one of those offers. "I realised even if I was lucky enough to make a [basketball] team somewhere… how long would I have? Most of the big guys were plodders. hey'd walk around and knock the crap out of you; pick you up and throw you. I could do that while moving around nimbly, too. Once I started training I was like: 'God, this is what I want to do.' It was in my blood."
Who is 'Punisher' Dice Morgan?
The Deadman had several names under which he wrestled for different promotions. This was before he joined WWE and became the Undertaker we know and love today. While wrestling for the United States Wrestling Association in Memphis, Tennessee, Taker was known as the Punisher.
The most shocking fact is that he toured Japan with the name Punisher Dice Morgan. He teamed up with Scott Hall to take on two of Japan's former best wrestlers, Shinya Hashimoto and Masa Saito. Hashimoto is a former NWA World Champion and a five time IWGP Heavyweight Champion while Saito is a former IWGP Tag Team Champion and the inventor of the Saito Suplex.
Undertaker has never officially tapped out in WWE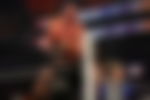 In his magnificent career, Undertaker faced many brilliant submission specialists. Wrestlers like Bret Hart, CM Punk, Ric Flair and Chris Jericho were well known for their incredible submission game. However, none of them succeeded at making the Taker tap out. This is a staggering feat for any wrestler, let alone the Deadman.
ADVERTISEMENT
Article continues below this ad
The two men who made Undertaker tap out were Brock Lesnar and Kurt Angle. Unfortunately for Brock, the submission was never recorded since the referee did not see it. While it was controversial, it was still shocking to see Undertaker tap to the Kimura Lock.
A similar scene occurred during a match against Kurt Angle, but Taker had Kurt's shoulders pinned to the mat and the referee counted the pin.
ADVERTISEMENT
Article continues below this ad
These are the five facts that you might not have known about the Undertaker. If you know anything else about the Deadman that is shocking enough, let us know in the comments below.