"F**king Stupid" – Vince McMahon Went Berserk After Finding Out Former WWE Superstars Were Not Brothers
Published 12/13/2021, 2:00 PM EST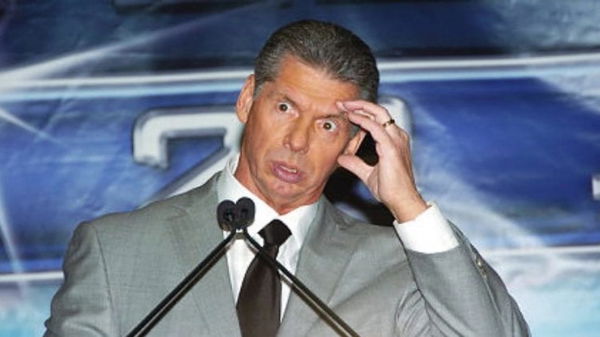 ---
---
Brian Myers, fka Curt Hawkins, recently revealed that WWE Chairman Vince McMahon initially believed that he and Matt Cardona, fka Zack Ryder, were real-life brothers.
ADVERTISEMENT
Article continues below this ad
The two former WWE superstars were employed by the company for well over a decade. However, both superstars got axed by the company last year during WWE's infamous 'budget cuts'.
However, Brian Myers recently shared a story where he talked about what lead them to have different names in their respective careers in WWE.
ADVERTISEMENT
Article continues below this ad
Watch This Story: Vince McMahon to The Rock: The Biggest Rivals of WWE Legend Stone Cold Steve Austin
Before having their individual runs with the company, both wrestlers were paired during their rookie run with the company. The wrestlers were paired with the WWE Hall of Famer Edge and the team of Brian and Matt was called Edgeheads.
Vince McMahon thought that it was "fu*king stupid"
Brian Myers and Mike Mondo a.k.a. Mikey from the Spirit Squad appeared in a virtual signing for K & S WrestleFest where Myres confessed of this hilarious altercation with the WWE chairman.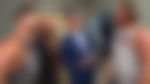 Earlier, when Brian and Matt were still tagging along with Edge, McMahon didn't know that these two were not real-life brothers. However, this was because the two almost looked identical, with the same facial structure and same hairstyle.
ADVERTISEMENT
Article continues below this ad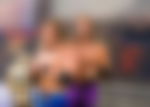 "We [Curt and Zack] wanted to just join Edge and then what I've been told that I didn't realize at the time is that Vince [McMahon] thought we were shoot brothers and then when it all came up that we already joined Edge, he goes, 'What? They're not brothers?' Like that's f*cking stupid and that's when he said come up with new names and we came up with Curt Hawkins and Zack Ryder. So that was never part of our plan. It just kind of fell into our lap." he said.
Eventually, after their release, the two former Raw tag team champions have finally found their groove, and they have been doing really great on the indies circuit.
ADVERTISEMENT
Article continues below this ad
Especially, Matt Cardona, fka Zack Ryder as he is having the time of his life with IMPACT and GCW where he is portrayed as a heel and the crowd just loves his heel antics.