Former ECW Superstar Details The Real Life Rivalry Between his Father and Paul Heyman
Published 06/28/2021, 12:37 PM EDT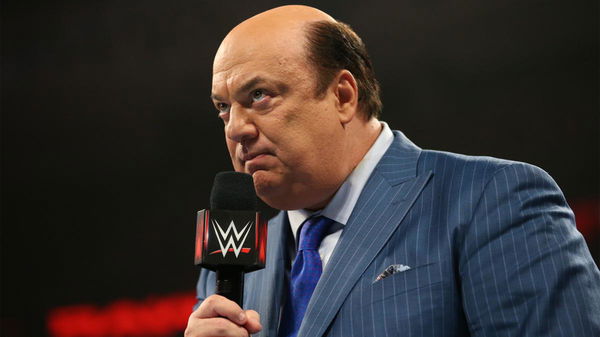 ---
---
Many fans consider Paul Heyman to be one of the greatest minds in pro wrestling. Starting off a small-time photo journalist for WWE before it became WWE, he rose to fame by founding ECW. He even worked at WCW, where he had issues with the legendary Cowboy Bill Watts, former Executive Vice President of the company.
ADVERTISEMENT
Article continues below this ad
Bill Watts had heat with Paul Heyman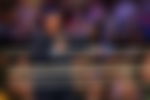 Paul Heyman did a lot of great things before coming to WWE. He founded Extreme Championship Wrestling, a promotion that started off with a cult following and then aimed to usurp WWE's throne. However, he ran out of luck and poor management led to him becoming just another figure in pro wrestling.
ADVERTISEMENT
Article continues below this ad
During his ECW days, Heyman worked with Bill Watts' son, Erik Watts. He too was a pro wrestler like his father, wrestling in WCW, WWE and ECW. Although he favoured Heyman, he confessed that his father had his issues with him. In an interview with Wrestling Epicenter, Watts explained why his father had heat with Heyman.
"Paul E didn't get along with my dad. Not at all. But I liked Paul E because he was brilliant. But he was a s–t disturber. He got into trouble because he, lets just say he made up some expenses. And he got caught. My dad was like (to Paul Heyman) 'you're just so smart. You're the dumbest smart guy I've ever met!' My dad was like, 'I don't dislike him. I just don't like b——t artists.' But I love Paul E!" (H/T Wrestling Inc)
In 2009, Heyman accused Watts of making insensitive statements towards him during his WCW days. In an article in Slam Wrestling magazine, Heyman explained how the legend's remarks should be brought to light, especially with his Hall of Fame induction taking place the same year.
Watch this story: Kurt Angle, Ronda Rousey and More: WWE Superstars Who Competed in the Olympics.
Watts left ECW as Heyman could not pay him
ADVERTISEMENT
Article continues below this ad
Despite having a good relationship with Paul Heyman, Erik Watts left ECW after just two months. He shockingly claimed he left because Heyman could not afford to pay his wrestlers.
"I started to hear that Paul E was getting behind on pay. I had to make a stand." Watts continued, "I said 'listen, if everyone is not paid up before the pay-per-view, I'm not coming.' Paul E called me 20 times 'hey Erik, I'm sorry.' I said 'I love you. I'm having a blast. But, no.' He says 'the money's right around the corner.' I said 'no, no it is not. These kids have been hearing it.' When people didn't get caught up, I just said 'man, I appreciate it. But I'm good.'"
ECW sank and Paul Heyman formed an alliance with WCW against WWE. As for Erik Watts, he worked in promotions like AJPW, TNA and worked the independent scene before retiring.
ADVERTISEMENT
Article continues below this ad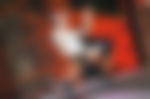 Trending Stories