Former UFC Champion Hopes for a Dream Match with WWE Legend Goldberg
Published 10/25/2020, 8:43 AM EDT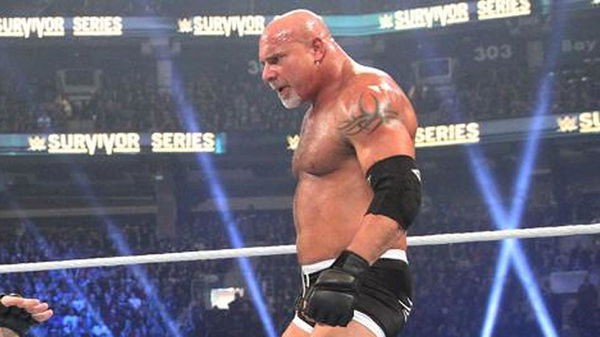 ---
---
In an interview with the Angle Podcast, Ken Shamrock revealed that he wants a dream match with Goldberg. The former UFC fighter was inducted into the Impact Wrestling Hall of Fame at Bound for Glory. In the interview, he discussed the induction and the possible dream match, as reported by Sportskeeda.
ADVERTISEMENT
Article continues below this ad
Ken Shamrock wrestled at Bound For Glory
ADVERTISEMENT
Article continues below this ad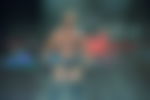 Ken Shamrock beat Eddie Edwards in a very good match at Bound for Glory. Even though he had help from Sami Callihan, it was a big win for Shamrock. He made the former Impact Heavyweight Champion submit to his patented Ankle Lock.
Shamrock's run in WWE began in 1997 when he refereed the infamous submission match between Bret Hart and Steve Austin at WrestleMania 13. He was on the main card of the following WrestleMania in an Intercontinental Championship match against the Rock.
Shamrock faced many of WWE's top stars from the Rock to the Undertaker, but never crossed paths against someone like Goldberg. While Shamrock was making wrestlers tap out on Raw, Goldberg was slicing them in half with vicious spears and drilling them into the canvas with the devastating Jackhammer.
Shamrock said, "In wrestling that's a real easy one for me. It's Goldberg. I felt that his character meshed well with who I am and he worked pretty stiff."
Goldberg would have been an incredible opponent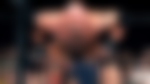 Goldberg was the most formidable wrestler of the late 90s, while Shamrock had the haunting appeal of a former UFC fighter. Both men threw stiff strikes and could throw opponents halfway across the ring.
ADVERTISEMENT
Article continues below this ad
Unfortunately, Shamrock left WWE at the turn of the century. Three years later, Goldberg showed up on Raw to deliver a message to the Rock. Coincidentally, the Rock was Shamrock's biggest rival and the one to induct him into the Impact Hall of Fame.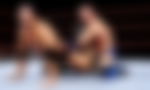 It was unfortunate that Goldberg and Ken Shamrock's paths never crossed in WWE. The two would have put on a cracker of a match. Imagine Shamrock catching Goldberg in an armbar as he charged in for a spear or Goldberg using his power moves to block Shamrock's shoot-fight moves in the ring.
ADVERTISEMENT
Article continues below this ad
Shamrock said, "Unfortunately he was in the other company, but I have confidence that one day we can get that one done. I think his style with mine would be a really good match."
Both Shamrock and Goldberg are not done with wrestling. Goldberg can still deliver in short matches and Shamrock can still mix it up against young stars like Eddie Edwards and Sami Callihan. A match between the two aging veterans could take place and when it does, it will surely be an explosive one.