Former UFC Champion Ken Shamrock Explains How His Loss to Royce Gracie Changed the Whole Landscape in MMA
Published 06/30/2021, 6:34 AM EDT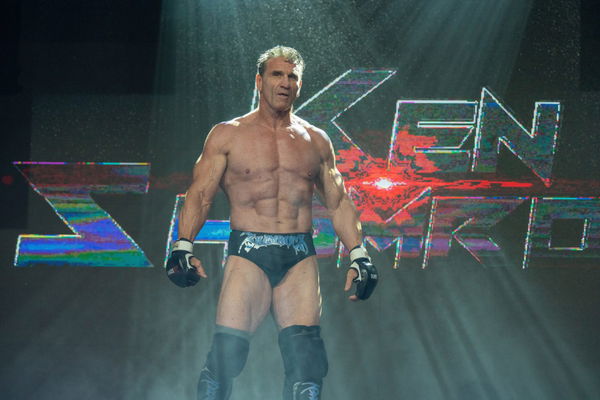 ---
---
Ken Shamrock is called 'The World's Most Dangerous Man' for a reason. He has put up quite a resume over his 20-year fighting career. With his achievements inside the MMA cage, Shamrock shed light on his match with Royce Gracie at UFC 1 back in 1993, revealing how Gracie changed the landscape of MMA that night.
ADVERTISEMENT
Article continues below this ad
What happened that night between Shamrock and Gracie?
MMA legend, Ken Shamrock, appeared as a guest on Kurt Angle Show last week. The former WWE champion asked Shamrock about how fans perceived the very first UFC event. Shamrock replied – "People don't understand what happens in a real fight."
ADVERTISEMENT
Article continues below this ad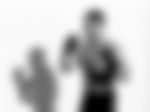 "When you have success like I had, and I came from nothing; and all of a sudden, I'm just climbing, and climbing, and climbing. And now I'm at the top of the world."
Shamrock admitted that all of his previous success in MMA had got inside his head and he got "cocky". He later added that he took Gracie for granted before their fight.
"And then I see this skinny kid walking around in his gi, even in his press conference, and I was like 'Oh my God, who wears their wrestling kits into a press conference'… and I was like 'I'm gonna kill that kid'…"
Gracie shocked the combat sports division that night when he defeated Ken Shamrock, who was a clear favorite going into the match-up. 'The World's Most Dangerous Man' said that it was on this night that Gracie elevated the status of wrestlers. This, according to him, made people understand that having the ability to strike fast does not win matches. Instead, having a technical wrestling mindset does.
"It changed everything that we know about combat. Before we'd always see these karate movies, and they always think that these guys are the baddest or the boxers, they're the baddest. And of course, wrestling was way down here [pointing to the ground], and we didn't know anything about submission really at this time. It wasn't even known… It literally put wrestlers back on top again," Shamrock said on the podcast.
Fights between Ken Shamrock vs Royce Gracie
The very first time when the future Hall of Famers met was back in 1993 at McNichols Sports Arena in Denver, Colorado at UFC 1. It was a one-night open weight tournament where Shamrock and Gracie clashed in the semi-finals. As soon as the match started, Gracie attacked Shamrock, targeting his legs and delivering a takedown. As he put Shamrock in a choke, the undefeated fighter submitted in 57 seconds, marking his first defeat in MMA.

ADVERTISEMENT
Article continues below this ad
The two MMA giants again met at UFC 5 in 1995. This time Shamrock came out with a game plan; however, most of the fight was spent on the ground. In this bout, it was Shamrock who landed 45.5% of his significant strikes compared to Gracie's 25%. The match ended in a draw in the overtime.

The last installment in this rivalry came in 2016 at Bellator 149. It had a controversial ending, with Royce Gracie coming on top. Shamrock claimed that his opponent hit him in the groin with a knee, causing him to fall to the ground.

Both the athletes are part of the Hall of Fame and have huge respect towards each other. Also, fans respect them for what they have contributed to the world of combat sports. Their first fight was legendary in every aspect and that is why it holds a special place in the sport's history.
ADVERTISEMENT
Article continues below this ad