Former WWE Champion Brock Lesnar's New Look Goes Viral
Published 12/25/2020, 6:45 AM EST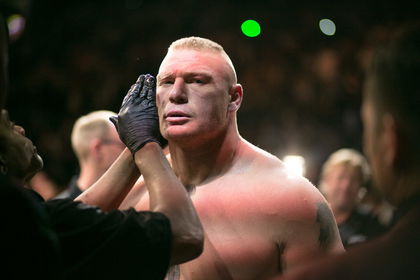 ---
---
This is the season for festivities and change, and Brock Lesnar is definitely taking it up a notch. The former UFC and WWE megastar was caught sporting a new look ahead of Christmas.
ADVERTISEMENT
Article continues below this ad
The Beast's WWE contract expired right after WrestleMania. Lesnar dropped his WWE title to Drew McIntyre on the greatest show of all. He has been laying low ever since.
Today, Reddit user castejack posted a photo of Lesnar sporting a full beard!
ADVERTISEMENT
Article continues below this ad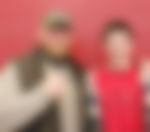 Last month, Lesnar sported a goatee at Papa's County Kitchen in Medicine Hat, Alberta. Lesnar holds dual citizenship of the United States and Canada and currently lives in a farmhouse, in Saskatchewan, Canada.
As we mentioned earlier, Lesnar's contract expired earlier this year. WWE abandoned the trademarks to his name a few months ago and pulled all his merchandise from the WWE shop. However, Lesnar is still listed as a member of the roster on the official website.
Brock Lesnar is enjoying his time away from the ring
Lesnar's long-time friend and manager Paul Heyman appeared on Ariel Helwani's MMA Show to give an update on Brock. He revealed that Lesnar is doing great at home. Heyman ruled out a UFC return but said a WWE return may be possible.
ADVERTISEMENT
Article continues below this ad
"Right now, he's very happy being a farmer and a magnificent father to his children," said Heyman. "However, if there's something that WWE can offer that intrigues, motivates, or inspires Lesnar, and if the money is right and the business is solid, I'm sure he would be willing to do it."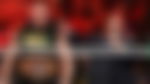 "At this moment, it [a comeback] hasn't happened because it [a worthy offer] isn't there. Again, the world changes with the snap of a finger. It could be tomorrow when Lesnar says, 'Oh, that intrigues me.' Again, it's not just a sound byte, but Brock Lesnar does what Brock Lesnar wants to do."
ADVERTISEMENT
Article continues below this ad
Lesnar is currently a free agent. Whether or not he will make a comeback to WWE (or AEW) is a question none know the answer to. Can Vince McMahon make Lesnar an offer he can't refuse? Let us know in the comments below.