Former WWE Champion Christian Gives an Update on His WWE Return
Published 05/15/2020, 4:53 AM EDT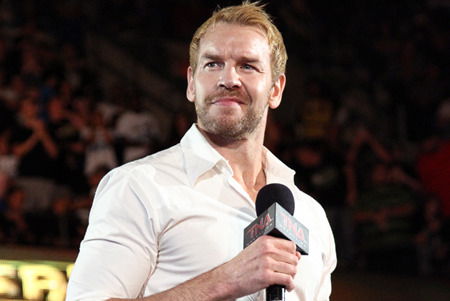 ---
---
Former WWE Superstar Christian Cage recently sat down with Corey Graves and spoke openly about his long and celebrated pro-wrestling career.
ADVERTISEMENT
Article continues below this ad
From Jason Reso to Christian Cage
The Superstar made his pro wrestling debut under his birth name, Jason Reso, and saw mediocre success. Only after teaming up with WWE Hall of Famer Edge did his career start to ascend. Christian Cage and Edge formed one of the most popular and celebrated Tag teams, who fought frequently around the pro-wrestling circuit.
ADVERTISEMENT
Article continues below this ad
Cage also had signed to the WWE with some success and later went with TNA in the 2010s. He managed to re-sign with the WWE, this stint being his most eventful. Cage managed to win the European, Intercontinental, and the World Heavyweight Championship in the WWE, making him a Triple Crown and a Grand Slam winner. Christian stands out from the crowd, as these achievements are rarely seen in pro-wrestling.
Abrupt exit from the WWE
Cage had officially retired from pro wrestling in 2014, following injuries he had sustained during his appearances in regular weekly programming. His body gave in to all the punishment he endured since 1995, resulting in concussions. These physical ailments forced Cage to leave RAW at what was arguably the peak of his popularity. 
After suffering the concussion, Christian's doctor advised him to stop wrestling, as there was a huge risk of complicating or aggravating his already dangerous head injuries. He took a 6-month break from RAW to recover. While nearing the end of his break, Cage found out he'd never wrestle at the same level again. Instead of having a farewell, or a last speech to his fans, Christian quietly retired from the scene.
When asked about why his exit was so hasty, without any kind of intimation to fans, Cage said, "I never felt like one of those guys who needed to do that. I don't even know if I'd want to do that, anyway." 
ADVERTISEMENT
Article continues below this ad
The Superstar was afraid of overstaying his welcome and therefore retired into obscurity without any fireworks. In contrast, his close friend Edge had retired due to neck injuries. Edge received a full farewell ceremony and was inducted into the Hall of Fame after retiring. Christian called this "a totally different situation" since Edge was a World Heavyweight Champion when he retired.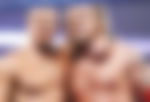 ADVERTISEMENT
Article continues below this ad
Cage had his first child right after retiring and has a semi-successful career in films and TV. With Daniel Bryan and Edge returning to the WWE after injuries, we may see 'The Suicide Blondes' reunited once again.