Former WWE Champion CM Punk Debuts an Exciting New Look
Published 03/13/2021, 12:36 PM EST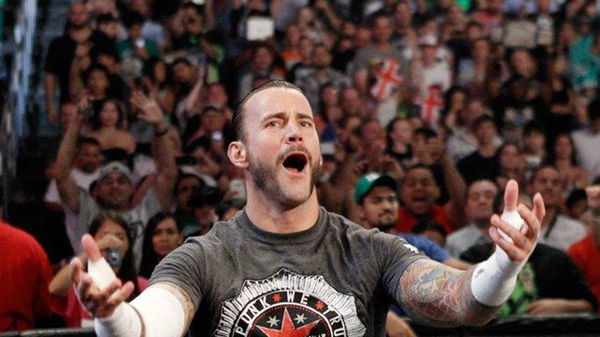 ---
---
CM Punk posted a selfie revealing his new look. He is back to his long hair days, which he sported during the early days of his career.
ADVERTISEMENT
Article continues below this ad
This distinctive look wasn't new to the WWE Universe, but Punk's tattoos along with his 'angry young man' aura gave it quite the rockstar vibe.
Following that, when his hair grew longer, he portrayed a Jesus Christ look. In fact, during that time (2008 and 2009) he promoted himself as the so-called-saviour. Furthermore, he formed the Straight Edge Society during that time, and the members had to almost live like monk wrestlers.
ADVERTISEMENT
Article continues below this ad
Considering these were the hairstyles during the initial years of his wrestling career, it's true that he has done a full cycle.
CM Punk sported several looks during his wrestling career
Apart from his long hair, CM Punk sported a couple of other looks during his in-ring career.
Coming to the end of his long hair era, it happened after he lost a match against Rey Mysterio. The latter was supposed to shave Punk's head if he lost at Extreme Rules. However, Punk won and saved his hair. Unfortunately for Punk, the Mexican wrestler kept his word on a later date when he shaved Punk's head.
It took CM Punk a while to embrace his bald look. Over time, he owned the look and continued to flaunt his style.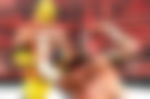 After his bald look, came the short hair phase. When his hair started growing back, Punk started styling it with a French beard. Now, at that point, Punk couldn't appear inside the ring as a wrestler because of a hip injury.
The company shifted him to commentary during this time. His short hair clean look aligned perfectly with his role in WWE at that time.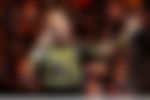 Finally, when Punk was leading The Nexus, he sported a handlebar moustache and combed-back-sleek-hair.
This look gave a mean leader vibe which was exactly what CM Punk was aiming for as the leader of The Nexus.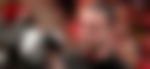 ADVERTISEMENT
Article continues below this ad
Another one of CM Punk's looks which was rather famous was the time he mimicked The Wolverine's beard style. While his hair was average sized, he had the beard which made him look like Wolverine.
It could have been intentional or just a coincidence, regardless, the look worked well amongst the WWE Universe.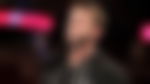 ADVERTISEMENT
Article continues below this ad