Former 24/7 Champion and 3-time Super-Bowl Winner, Rob Gronkowski reportedly ended his relationship with WWE as he looks forward to restarting his football career with the Tampa Bay Buccaneers.
It was reported that the Gronk had a couple of matches in his contract and that it was he who asked for the release. This is a rare instance for WWE fans as they are used to seeing the company be the initiator of release talks.
This abrupt move shocked many, as Gronk seemed to retire from NFL with the New England Patriots. But you cannot keep a sportsman away from the game.
He followed the spirit and followed the path paved by his ex-teammate, Tom Brady, who also signed with the Buccaneers.
Everyone was shocked when Gronk announced his departure without dropping the 24/7 Championship. Fans speculated that maybe WWE is retiring the belt.
It all seemed legit when Gronk said this during a conference call with the media:
"We need a lot of security. We need security everywhere. Every tunnel, every entrance, everywhere in the stadium because I'm the 24/7 WWE title belt champion right now, of the world.
"Everyone is coming for me. My friends are coming for me. It's special right now to have it during this quarantine time because no one can find me. No one gets me. So I'm the champ for a while."
Gronkowski was a troll here. He trolled everyone and this prank which he pulled on the fans got exposed during the recent episode of RAW.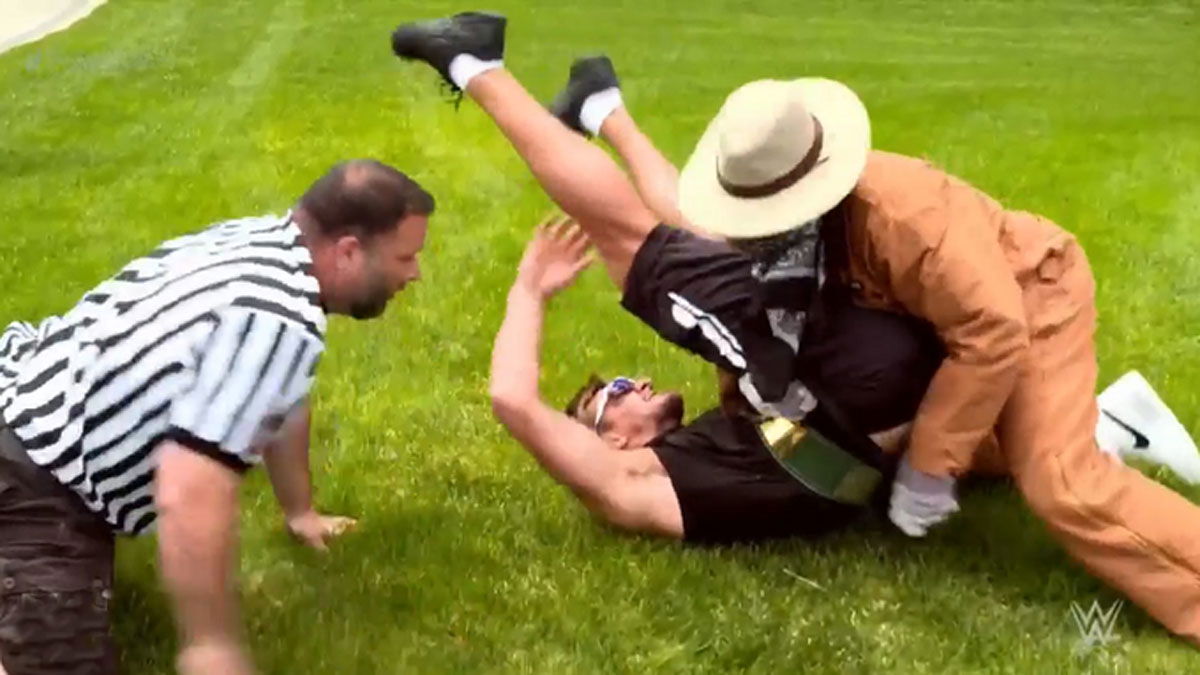 Rob Gronkowski was recording a TikTok video when R-Truth invaded his house. Gronk dropped the belt and with it, the longest 24/7 Championship reign came to an end.
Rob Gronkowski and WWE future relations
It has been reported that Rob's contract with WWE bans him from working with any other promotion until a certain period.
This rules out the possibility of Rob becoming 'All Elite' like Mike Tyson but this showcases the potential which WWE sees in Rob.
Gronk has undoubtedly enjoyed his time in the company. He even got Vince McMahon to perform a dive just to show to him that it is safe.
Rob might be focusing on football again, however, we shouldn't rule out the possibility of witnessing him coming back for a few surprise appearances here and there. He might return full time after his football stint ends.