Former WWE Divas Champion Is Unhappy With The Storyline For Retribution's Mia Yim
Published 12/25/2020, 11:26 AM EST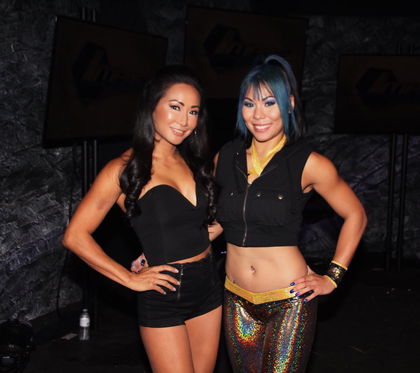 ---
---
Gail Kim is a pioneer of women's wrestling. She has been a mainstay of Women's wrestling in the WWE and TNA from mid 2000s till now. Apart from being an excellent worker in the ring, Gail Kim has also helped young female wrestlers to carve a niche for themselves by sharing her expertise.
ADVERTISEMENT
Article continues below this ad
Gail Kim sends a message to WWE
Former WWE Superstar and Producer Lance Storm uploaded a picture of the advertised match between Reckoning and Nikki Cross on WWE Main Event. In the image, the company had written the names of the superstars in two colors. Storm mocked the name asking if it was Recko or Ning?
ADVERTISEMENT
Article continues below this ad
The 7-time Knockouts Champion responded to Storm's tweet by writing she loves both women. She also appealed to the WWE to take the mask off Reckoning's face and to let her be as she is.
Honestly, Gail Kim isn't wrong at all. Retribution is now an afterthought. No fan is taking the group seriously, and why will they? WWE have treated Retribution and its members like a filler stable. What seemed like a great stable in the start fizzled out pretty quickly.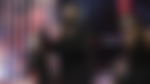 We don't even think Mia Yim has won any match as Reckoning yet. For a brief moment, we thought we'd see a Reckoning and Dana Brooke rivalry, but it lived only a couple weeks.
Her continuous losses add nothing to her resume. Sometimes, one wonders why they didn't debut her as Mia Yim in the first place?
Should Mia Yim leave WWE?
ADVERTISEMENT
Article continues below this ad
Gail Kim and Mia Yim have worked closely with each other when the latter worked in Impact Wrestling. In her time with Impact, Mia Yim fka Jade won the Impact Knockouts Championship and had some impressive matches against the likes of Rosemary and Sienna.
Her booking on NXT was pretty 50-50 as she never won the NXT Women's Championship, and it has worsened on the main roster as Reckoning. Mia Yim is certainly a class above the ordinary talent and deserves much more than she's getting right now. Somebody like her would thrive in AEW and give its division the boost it needs.
ADVERTISEMENT
Article continues below this ad
What are your thoughts? Should Mia Yim leave WWE or at least get her name changed? Let us know in the comments below!