Former WWE Star Reveals the Secret of Having a Good Relationship With Vince McMahon
Published 06/16/2022, 11:30 AM EDT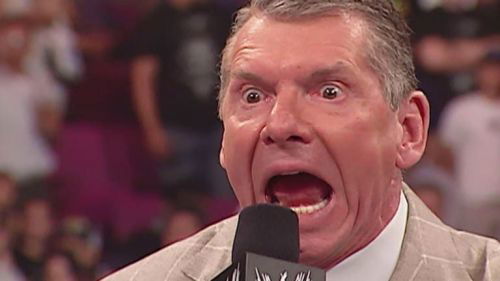 The wrestling landscape is changing every day, just like every entertainment industry out there. But one thing that is unique to professional wrestling, gimmicks, will never change. Gimmicks or creatives are the elements that separate wrestling from traditional sports. It allows a wrestler to reach an audience far and beyond. And some of the best gimmicks have been the genius of one, Vince McMahon.
ADVERTISEMENT
Article continues below this ad
Gimmicks in professional wrestling can make or break a star. And pairing the best gimmick for the most appropriate wrestler is the job of the booker. Undoubtedly, with Mr. McMahon at the top, WWE has produced some of the most iconic gimmicks in all of pro wrestling.
ADVERTISEMENT
Article continues below this ad
Dutch Mantell on having a good relationship with Vince McMahon
While talking on Wrestling Shoot Interview, Sean Oliver asked Mantell about keeping relations with the boss Vince McMahon. To which he replied, "I told Jack Swagger this if you want them to buy an angle, go in there and say, look, Vince, I got this hell of an idea but I want you to think about it."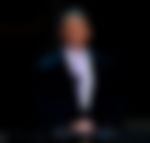 "So if you now give it to him in bits and pieces, then you can see if his brain starts turning a little bit. What you're doing is you're selling your idea to him. But in the process, making him think that it's his idea. So he's more out to pop on his idea than he is to pop on your own."
ADVERTISEMENT
Article continues below this ad
WATCH THIS STORY: From Roman Reigns to The Rock: WWE Superstars Who Changed Their Personas to Become Megastars
"Another thing with these agents, you couldn't give them any ideas because it was a kind of a complicated, detailed plan. Especially these guys who go to the Utica Gazette journals, those writers because you could give them a great idea. But he couldn't go to Vince and sell the idea. Because he didn't understand it in the first place. So if Vince asked him to defend it, he couldn't defend it. Because he don't even know what he is talking about from the beginning. That's why the talent had to go."
Further on successful gimmicks, Dwayne Johnson's shift from Rocky Maivia to The Rock is a prime example of gimmicks making or breaking a superstar's momentum. Besides that, there is Steve Austin, Triple H, and more importantly, The Undertaker. And for all this, the creative team deserves the applause from the bookers and organizers of wrestling promotions as much as talent or wrestling team.
ADVERTISEMENT
Article continues below this ad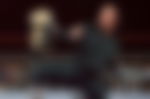 Tell us about your favorite gimmick or creative that made you fall in love with WWE or pro wrestling down in the comments below.