Former WWE Star Was Making a Special Handmade Gift for Vince McMahon Before Getting Fired
Published 05/01/2022, 8:00 AM EDT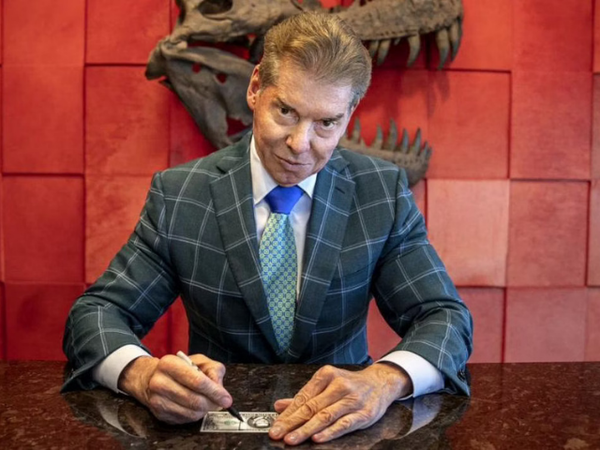 WWE releases are often unexpected. However, getting released while in the middle of creating a gift for Vince McMahon should have been a hard pill to swallow.
ADVERTISEMENT
Article continues below this ad
Recently, WWE released numerous Superstars from the WWE NXT 2.0 roster. Former NXT Superstar Dexter Lumis was one of them.
Since his release, it has come to light that Lumis was in the middle of a Vince McMahon painting during the announcement. It's a painting of Vince McMahon signing a currency bill, sitting in front of a dinosaur skull.
ADVERTISEMENT
Article continues below this ad
Just saw Dexter's story and realized he was working on a Vince McMahon's painting before getting released.

(alright I'm gonna go cry) 💔 pic.twitter.com/rgKQIC2R7p

— Humble Wrestling (@WrestlingHumble) April 30, 2022
The painting is as good as the real photograph.
The former WWE NXT Superstar took to social media a while after his release to use his in-ring gimmick to thank his former employer and the company. In that video, he showed the painting as well.
Undoubtedly, the audience thoroughly enjoyed Lumis' silent gimmick. In fact, he managed to be a successful heel and babyface without uttering a word. Considering his immense talent, it will not be long before he bounces back with another wrestling promotion or shows off his skill in a different industry altogether.
Could Vince McMahon have avoided releasing Dexter Lumis?
The probability of The Big Man possibly being able to avoid Lumis' release looks strong.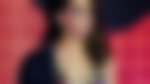 Let's be honest, Lumis had quite the year in 2021. Not only did he work an excellent romantic storyline with Indi Hartwell, he also found the balance in his character which engaged the audience.
ADVERTISEMENT
Article continues below this ad
Additionally, there is no silent gimmick on the WWE main roster. Hence, Vince McMahon could have considered pushing him to the main roster instead of releasing.
Now, there is a chance The Big Man probably did consider that. But, as good as a Superstar is on the WWE NXT roster, not everyone is meant for the main roster. Maybe, WWE thought that Lumis had done all he could do on the NXT roster.
Watch This Story: From Being An Ice Hockey Fan to Hunting: Brock Lesnar's Favorite Hobbies Outside WWE
ADVERTISEMENT
Article continues below this ad
With no way forward for Lumis in the company, it's a better decision to release him from the contract. This gives him the opportunity to explore other promotions and industries as well.