Just a month after we watched the greatest wrestling match ever, Luke Gallows and Karl Anderson have brought for us "the worst pay-per view ever." Safe to say, they have a different outlook than Vince McMahon and WWE when it comes to marketing strategies.
Well, it looks like the market leader of the wrestling world can take some notes from the recently released tag-team. The over the top pay-per view, dubbed as TalkN'ShopAMania, was a huge success with the wrestling world giving rave reviews.
For the past few weeks, Gallows and Anderson had been building up to this event. They had promised to deliver the worst wrestling pay-per view, obviously an attempt at promoting a parody version of a pay-per view.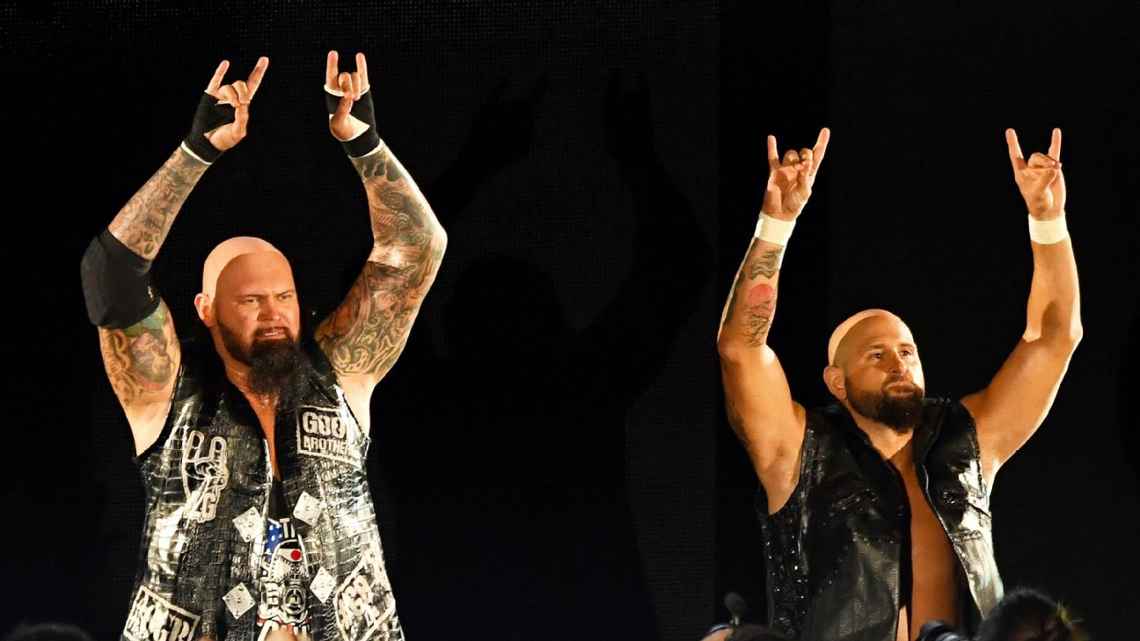 I don't know about you, but I felt that they were spot on with their humour. Well, the sexual innunendos might have been a bit too much, but it was entertaining none the less.
What else, we saw former WWE stars participating in the event!
Released WWE stars make their presence known
Enzo Amore, coming out as Nzo, delivered a highly weird but entertaining promo. He claimed that Gallows was wasting bucket loads of money on this event and he won't earn a dime. Hilariously enough, he said that it was all to put himself over in the main event, seemingly leaking the result of the main event between Gallows and Anderson.
What's Nzo doing in the Machine Gun Backyard Zone?
(NSFW)#TalkNShopAMania pic.twitter.com/jcmnYoXaCm

— GIFSkull IV – Fire @Jack Dorsey, Antitrust ASAP (@GifSkullIV) August 2, 2020
Another fun sequence saw Mike Bennett coming out. Now, the match he interfered in was dubbed as a social distancing Battle Royal. Superstars didn't touch each other but we're poking with what seemed like the balloon men that accompanied Bayley during her face run.
Sadly for Bennett, he eliminated himself without any help.
It's Mike Bennett! (NSFW)#TalkNShopAMania pic.twitter.com/VCmYQGN9Vy

— GIFSkull IV – Fire @Jack Dorsey, Antitrust ASAP (@GifSkullIV) August 2, 2020
One of the more hilarious segments saw the return of Hornswoggle. And he was introduced by none other than the recently released Bryan Myers or Curt Hawkins. For some reason, "Swoggledona" had gotten increasingly obese and wore Zack Ryder's attire.
Oh My God, it's Brian Myers and Swoggledona!
(NSFW)#TalkNShopAMania pic.twitter.com/JMp0CmTtdH

— GIFSkull IV – Fire @Jack Dorsey, Antitrust ASAP (@GifSkullIV) August 2, 2020
If that wasn't enough, the main event took the cake. Gallows and Anderson faced off against each other amidst numerous distractions.
The primary one among them alluded to their time in NJPW. That was an era when Karl Anderson was awestruck by the beauty of Maria Kannelis. In fact, he would lose his senses when she made her way into his matches.
That's what happened when Anderson had an upper hand over Gallows. As Maria distracted him, Gallows took advantage. In the end, Anderson still walked away with the victory.
While #TalkNShopAMania may have been the worst ppv ever, the BonerYard match was a cinematic masterpiece. I haven't had that much fun watching something like that since the Hardy compound matches.

Highly recommend ordering it. pic.twitter.com/MiuUk2gsnv

— Ryan Satin (@ryansatin) August 2, 2020
All in all, the entire event tried to do something fun with the concept of professional wrestling. While some purists might scorn at the presentation, it's not bad to have some light-hearted banter once in a while. It was surely very entertaining.
SOURCE: GifSkull Twitter, Ryan Satin Twitter