Former WWE Star Claims That He Was Burnt Out At The Time of His Release
Published 05/10/2020, 10:26 AM EDT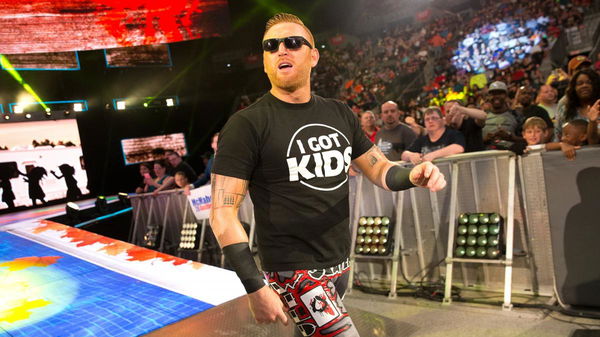 ---
---
Former WWE star and wrestling veteran Heath Slater was part of the massive release done by the WWE to cut costs during the pandemic. The unexpected move also targeted Zack Ryder, Rusev and Cain Velasquez among others.
ADVERTISEMENT
Article continues below this ad
WWE star is happy to be free
Slater appeared on Lilian Garcia's 'Chasing Glory' podcast and stated his thoughts on his release. During the podcast, the former 24/7 champion said that he had worked 14 long years for the company, including four years in development.
ADVERTISEMENT
Article continues below this ad
The star showcased his dissatisfaction but did not express remorse. He was happy with the way he spent his money and was proud of the fact that his kids were in good school districts.
However, he also showed his frustration with being on the road and just having this constant schedule. "Being on the road for 10 years can bring a toll on you. You get to know about yourself and  your fire."
On why he stopped pushing harder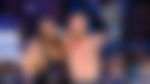 Slater was initially given a push in the company with the Nexus gimmick, and later the core. He revealed that he stopped pushing harder later in the career because he was told "no" a lot of times.
ADVERTISEMENT
Article continues below this ad
He said, "You know what? S**t. I ain't gonna push no more s**t. Because when I do, it goes nowhere. Or if I do pitch something good, they give it to someone else."
It should be noted that out of all the 3MB members, Slater was the only one who never got pushed. Jinder Mahal and Drew McIntyre were both given a title reign respectively. WWE star Luke Harper voiced a similar frustration during his 'Talk is Jericho' interview with Chris Jericho.
Future Plans
ADVERTISEMENT
Article continues below this ad
Slater has revealed his future plans with respect to his attitude. He stated that he was 36 and still feels young. After the pandemic, he will wrestle as Heath, or maybe Heath Wallace, his middle name.
He joked about taking up the name 'Braveheart.' However, in what is surely good news, he is not thinking of hanging his boots up in the near future.