Former WWE Superstar Buddy Murphy Admits That He Was Uncomfortable Kissing Rey Mysterio's Daughter Aalyah on Live TV
Published 07/14/2021, 5:37 AM EDT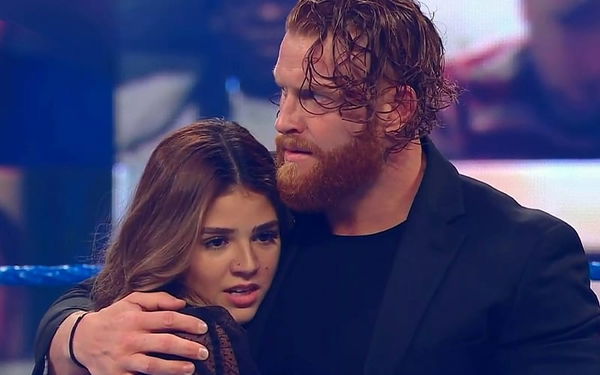 ---
---
WWE never hesitates in producing bold storylines which might make the audience a little uncomfortable in their seats. From watching Vince McMahon cussing his young daughter Stephanie McMahon in front of a sold-out crowd, to Buddy Murphy kissing Aalyah Mysterio (daughter of Rey Mysterio) on RAW, WWE has done it all.
ADVERTISEMENT
Article continues below this ad
In an interview with Chris Van Vliet, Murphy talked about his current status as a free agent and what's next for him. Notably, he showed his displeasure in kissing Aalyah Mysterio on live TV.
ADVERTISEMENT
Article continues below this ad
He said that he was uncomfortable kissing her because of the age difference between them, and he wanted to be very careful with the steps he would take in his career.
"I wasn't comfortable kissing Aalyah. I did that because it was my job and it was going to create more drama in the story. Originally, there was no kiss scripted… Then they say '…and then you kiss her.' I start laughing and go 'f— off.' But then they are like 'No we are serious.' I look at the other producer and he was like [nods head]. I'm like 'No way! How did you come back with this?' 
"I was very blunt with them, I can't pursue her, if I do, I'm a creep. I'm a 'pedo' as people say on the internet. If she goes for me, she's an empowered woman that knows what she wants." 
Watch this story: The Most Extreme Moments from WWE Money in the Bank
"Seth [Rollins] was nervous about it because this whole storyline rides on this one kiss. I don't feel uncomfortable, and she's brand new. We are out there and about to cut the promo and I said to her this needs to look good."
What happened to Buddy Murphy after the storyline?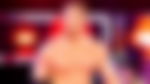 The WWE creative team dropped the angle suddenly in November last year when Murphy and Aalyah stopped appearing on television. Murphy then appeared a few weeks later and tried to reunite with Seth Rollins, but the efforts went in vain.
Soon, the former cruiserweight champion had enough and turned on Rollins, turning babyface again.
ADVERTISEMENT
Article continues below this ad
After his feud with Seth Rollins, the WWE had no significant plans about him or how to carry him forward. The WWE released Buddy Murphy last month, citing budget cuts.
Ever since then, he has been working out and is waiting for his  90-days no-fight clause to get over. Many fans speculate the wrestler will jump ship and move to AEW once he is done with his clause.
ADVERTISEMENT
Article continues below this ad