Former WWE Superstar Chelsea Green Reveals She Waited for Four Weeks Outside Vince McMahon's Office to Meet Him
Published 04/19/2021, 12:45 PM EDT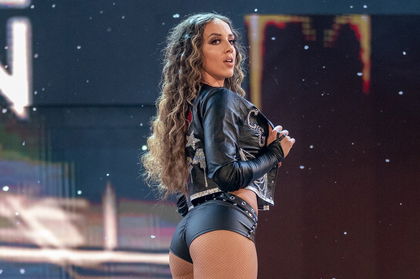 ---
---
Despite being a promising talent who had an unfortunate run, Chelsea Green finds herself unemployed. WWE released her after she made only a handful of appearances on television. She is now bound by the 90 day no-compete clause but can't wait to wrestle again.
ADVERTISEMENT
Article continues below this ad
Chelsea Green waited for four weeks to meet Vince McMahon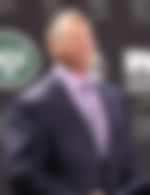 Chelsea Green hasn't had many opportunities to announce herself to the public. Her stint in WWE ended before it could safely begin, but she remains hopeful of her future. In conversation with Sean Ross Sapp of Fightful Wrestling, Chelsea revealed details about her meeting with WWE CEO Vince McMahon.
ADVERTISEMENT
Article continues below this ad
"I got very lucky. Once the Mickie [storyline with Mickie James] thing was down the drain and they moved to the Amway, I started showing up again. Surprise! Yeah, I started showing up again and I think I sat outside Vince's office for four weeks. At that point, I was going to debut as a trio. So we'd moved on, Mickie storyline was out and trio idea is in."
Chelsea revealed the plan was to have her debut alongside Vanessa Borne and Santana Garrett, who also joined the Performance Center. However, those plans were scrapped before she got to meet Vince.
"I knew that we were gonna be able to make that work. So, I sat outside Vince's office with them for a couple weeks and then on my own for a couple weeks. And that idea ended up… I was able to meet with a couple of writers, but I never got to meet with Vince for that four weeks of waiting."
The meeting with Vince almost put her on the Survivor Series card
ADVERTISEMENT
Article continues below this ad
After meeting with Vince, Green received the opportunity of a lifetime in a fatal four-way qualifying match for Survivor Series. She was supposed to be the winner, but plans changed during the match.
"Once that idea was done and there was no ideas, I went again and waited for three weeks and then I think on the third or fourth week he ended up being able to see me, which was the best thing ever for my career. He sat down and we probably had a 30-minute chat. He asked who I was in terms of who do I want to be presented as."
Green pitched every single idea of hers to Vince, who wrote it down and offered her constructive criticism. A little while after that meeting, WWE booked her in the fatal four-way match where she sustained an injury, forcing the winner to be changed during the match. Instead of her, Liv Morgan won the match.
ADVERTISEMENT
Article continues below this ad