Former WWE Superstar Claims The Undertaker Ordered Others to Ruin His Expensive Suit and the French Flag
Published 09/20/2021, 12:03 AM EDT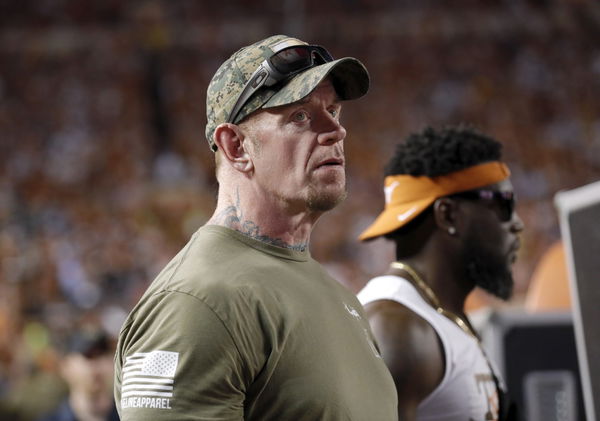 ---
---
Back in the golden days of the pro-wrestling business, you would not find your favorite WWE Champion streaming games on the internet or attending fan gatherings to please the crowd. Instead, they would hang out with the 'boys' and have a great time backstage. However, there have been several wrestlers who were notoriously known for their backstage behavior, but this time around we found The Undertaker was involved.
ADVERTISEMENT
Article continues below this ad
Former WWE Superstar, Rene Dupree, struck gold when WWE hired him when he was just a 19-year-old kid. The French superstar became the youngest tag team champion in the company's history.
Watch this story: Roman Reigns Puts Paul Heyman On Notice, Becky Lynch Slams Bianca Belair: Best Moments From WWE SmackDown (Sept 17, 2021)
ADVERTISEMENT
Article continues below this ad
The former WWE tag team champion appeared in "That 90s Wrestling Podcast", where Dupree detailed that how the boys disrespected him when he did not go to get a drink with them.
He also talked about the fact, how his French Flag was disrespected when the wrestlers shoved the flag inside the toilet.
"They took my $500 shoes and $1000 suit and ruined it in the shower because I didn't go out drinking at a bar the night before because nobody invited me. That's just materialistic sh*t you can replace that, that doesn't bother me. What really bothered me is when in Italy the next night they took my French flag – my heritage – they shoved it in a toilet and p*ssed and sh*t all over it. I don't know what bullsh*t world you live in, but in my world that's called racial discrimination. That was really hurtful." [h/t: The Over Timer]
The Undertaker ordered the wrestlers to ruin Rene Dupree's belongings
ADVERTISEMENT
Article continues below this ad
Dupree added he went to The Undertaker to find out who had done it, only to find out that Taker himself had ordered the other wrestlers to do such a thing.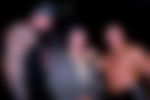 "What I did do was I went to Arn Anderson, who was the agent, and I asked him – Arn's advice to me was 'Don't sell it.' I was like ok. The next person I went to was The Undertaker, and I said, 'What do you do when someone does this to you?' And he goes 'Well you find out who does it.' He ordered them to do that because I didn't go out drinking with him and the guys at a bar."
ADVERTISEMENT
Article continues below this ad
Eventually, the backstage culture developed and with the usage of the internet, the wrestlers are more exposed to the common public. However, the locker room of this era is clearly more comfortable as compared to the old days.