Former WWE Superstar Lance Storm Recalls Triple H Giving Him Advice Before Delivering a Devastating Wrestling Move
Published 06/01/2021, 10:15 AM EDT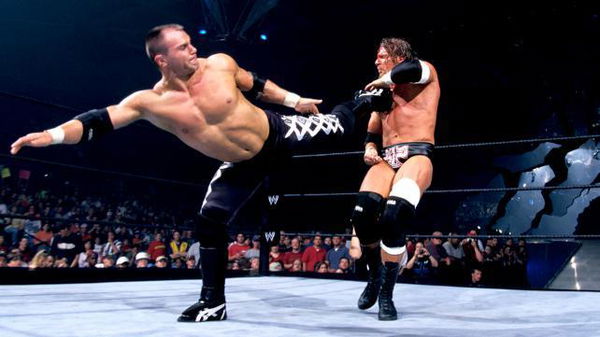 ---
---
When delivering a move, especially a finishing maneuver, wrestlers have to rely on 'selling' to make the move look plausible. Sometimes, the move is so well received that it looks deadly. One such move is the pedigree of Triple H.
ADVERTISEMENT
Article continues below this ad
The pile driver is a high-impact move when it is executed well but at the same time, it is also very dangerous. The coordination has to be top-notch on both fronts for a perfectly executed and safe pedigree.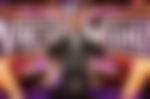 One of the most infamous pedigree incidents remains between "The Cerebral Assassin" and Marty Garner. In a Superstars Taping of 1996, Garner, who never took a pedigree before, actually thought it was a double under hook suplex.
ADVERTISEMENT
Article continues below this ad
He jumped up and tried to flip out to sell the move. However, this resulted in a visibly painful pedigree where Garner was dropped straight on his head and suffered from neck damage.
Watch this story – Scariest Superstars in WWE History
Lance Storm weighs in on the 'Pedigree Incident' and his own experience with Triple H
Recently, a clip of the incident resurfaced on Twitter. Former Hardcore champion and current wrestling trainer Lance Storm shared it and gave his own two cents over the incident.
"The Tiger" remembered that Triple H referred to the infamous incident while he was talking to Storm. Triple H advised him on how to take the pedigree for the first time.
Also with this H also asked me if it was okay to keep my arms trapped or if I'd prefer he let them go before the landing. I told him I didn't' care he could do what he liked. He released them before impact and made the bump easier for me.

— Lance Storm (@LanceStorm) June 1, 2021
ADVERTISEMENT
Article continues below this ad
"The one time I took a Pedigree H told me ahead of time to kick my feet out not up," Storm recalled. "I looked at him and said "I know. Why would I kick my feet up" H "I know, but there was this one guy…"
Triple H also asked if he (Storm) would like his hand trapped or let go during the fall. Storm had no problem with either, so Triple H let go of them, and it actually made the bump easier for Storm.
The notorious incident landed Triple H in troubled waters with the fans and authorities who questioned his professionalism. Yet, the conversation with Lance proves that "The Game" is actually very careful about his co-workers.
ADVERTISEMENT
Article continues below this ad