"He Didn't Care Getting Over With the Writers"- Former WWE Writer Opens up on Brock Lesnar
Published 11/30/2020, 7:00 AM EST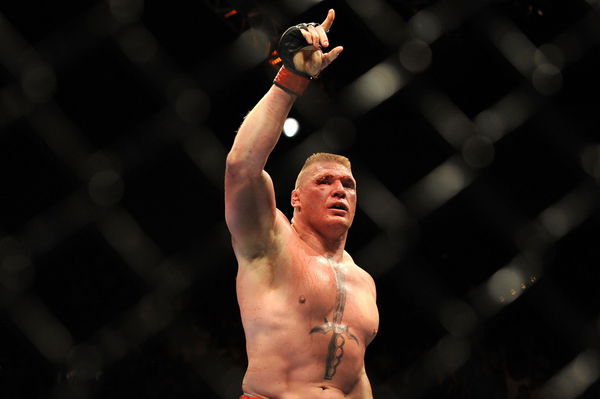 ---
---
Brock Lesnar is one of the greatest athletes of all time and a sure-shot WWE Hall of Famer in the future. Whoever saw him back in the early 2000s, knew he had money written all over him.
ADVERTISEMENT
Article continues below this ad
Former WWE writer Dr. Tom Pritchard spoke about the former Universal Champion's early years. He claimed Lesnar would have been a success irrespective of whatever happened. There was no one who could ever stop him.
"Brock got that ready at OVW. We gotta give a ton of credit to all the trainers. But at the same time, there is no one who looks, acts like or is Brock Lesnar. He is one of a kind talent and you cannot stop force, you cannot stop the momentum. Brock was over with the writers but he didn't care about getting over with the writers. He was going to be over regardless."
ADVERTISEMENT
Article continues below this ad
Apart from his insane work ethic, everyone knew he always had talent which was unstoppable. While The Beast was extremely hardworking, he was also gifted with immense talent.
"The ten thousand hour rule applies in wrestling but the amendment is 'yes you need to put in ten thousand hours of work but you also have to have talent'. Just because you have done something ten thousand hours, or just because you have wrestled fifteen years, doesn't mean you are great."
The Beast is no more a WWE Superstar. He wrestled his last match at WrestleMania 36 and hasn't signed with any company yet.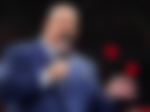 Current status of Brock Lesnar
Recently, in an interview with ESPN, Brock Lesnar's advocate Paul Heyman opened up on the Beast's future. Heyman revealed The Beast is happy being at home but if there is good business to be done, Lesnar will be there.
ADVERTISEMENT
Article continues below this ad
"Right now, he is happy being a farmer. If there is something that WWE or the world of Sports Entertainment can offer Brock Lesnar that intrigues Brock Lesnar, that motivates Brock Lesnar, that inspires Brock Lesnar, that Brock Lesnar can look at and say, 'I aspire to rise to that occasion,' and the money is right. The business is solid; I'm sure Brock Lesnar would be willing to do it. At this moment, it hasn't happened because it's not there."
ADVERTISEMENT
Article continues below this ad
The Beast is a box office attraction, irrespective of any situation. Him coming back to the WWE will certainly increase eye balls for WWE Shows.