From Daniel Bryan to Zelina Vega, Five Superstars WWE Could Rehire after Releasing Them
Published 06/16/2021, 11:40 AM EDT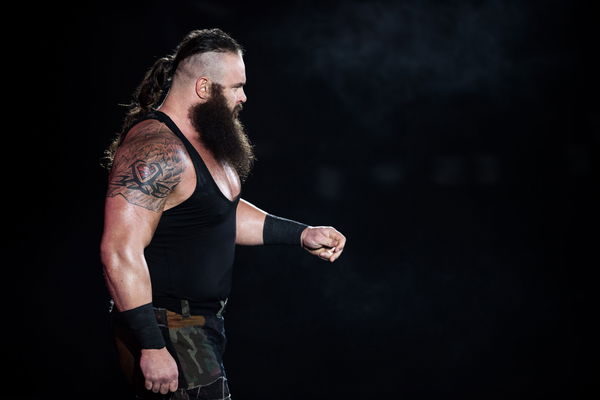 ---
---
We witnessed the return of Samoa Joe to WWE NXT, two months after his release. He went from the commentary desk to the unemployment desk to now enforcer to William Regal. Will the company re-hire superstars they've released just like they brought back Samoa Joe?
ADVERTISEMENT
Article continues below this ad
Is Zelina Vega on her way back to WWE?
ADVERTISEMENT
Article continues below this ad
In 2020, the release of Zelina Vega sent shock waves throughout the WWE Universe. Vega's disobedience of the company's third party policies led to officials kicking her out of the company. She wasn't even allowed to meet Vince McMahon, a man who trusted and had faith in her abilities.
Now, not only is she out of WWE, but the man she managed and the man she married. Andrade is All Elite while Tommy End is waiting out his ninety-day clause. However, Vega has appeared in the Performance Center and sparked rumors about a second run with the company. But the release of her husband might throw a wrench into those plans.
Braun Strowman in no-man's-land
In 2021, we widely consider a wrestler without a company to be in no-man's-land. With WWE and AEW cleaning up the independent scene, we haven't seen a wrestler stay without a company or any wrestling at all for over two months. However, Braun Strowman might be an exception to this notion.
It is always the rich and powerful who have an attitude like this. Instead of helping others, you throw the already struggling to the wolves.@TheRock started his career with $7 in his pocket but he doesn't throw it in people's faces like this jack wagon Braun Strowman. pic.twitter.com/YrF5oilKvr

— Captain Ferg Baba Ganoosh (@CaptainFerg) March 20, 2020
In 2020, Braun responded to an AEW superstar who encouraged fans to support independent wrestling during a tough time. Strowman responded to that in a condescending and privileged tone, angering wrestling fans. Clearly no independent company would want a wrestler like this or could even afford to bring him aboard. Hence, what better place to be than WWE?
Will WWE induct Mickie James into the Hall of Fame?
Former WWE Women's Champion Mickie James is one of the greatest female wrestlers of all time. From her rivalry with Trish Stratus in 2006 to her onetime only NXT appearance in 2016 against Asuka, she's been a trailblazer for over two decades.
Unfortunately, WWE let her go in 2020 as a part of the budget cuts. Given her legend status, she immediately found a role in the NWA, where her husband, Nick Aldis, is champion. However, WWE could bring her back and sign her to a legend's contract, since she's one of the most iconic female wrestlers to not be in the Hall of Fame.
Is Kurt Angle looking for a new adventure?
In 2017, Vince McMahon shocked the world he announced Kurt Angle as the new Raw General Manager. His Hall of Fame induction was a perfect way to cap off an excellent career, but Angle still wanted to wrestle. Unfortunately, his retirement angle left a lot to be desired.
Should WWE decide to bring Angle back, there has to be a way to get him to wrestle again. If Sting can move the way he does at 61, Angle can get through a match with someone like AJ Styles or John Cena. If there are two wrestlers in the world who can drag a good retirement out of Angle, it's Cena or Styles. And if we want to witness that match happen, Angle has to come back to WWE.
Watch this story: Six Undertaker Opponents Who Towered Above Him
How badly does WWE want Daniel Bryan?
ADVERTISEMENT
Article continues below this ad
Few expected Daniel Bryan to walk out of WWE after losing to Roman Reigns after WrestleMania. The stipulation was a strange one and WWE booked themselves into a corner. Had Bryan moved to Raw after losing, the stipulation would lose effect. But if he really walked out of the company, WWE just lost a huge talent.
Not only is Bryan an excellent wrestler, he'd also aid the company in backstage matters. In an interview with TalkSport, he admitted to having a minor role backstage. "It's interesting because, one, I don't have that big of a say [laughs]. Sometimes something really great will happen on SmackDown and somebody will say 'oh, that's Daniel Bryan!' Like, that's not me!"
Is Bryan secretly working backstage and obeying the match stipulation, or did he actually walk out of the company? And if he walked out, is there any way WWE can lure him back?
ADVERTISEMENT
Article continues below this ad