From Pat McAfee Dancing to Cameraman Tripping – the Funniest Botches from WWE SmackDown (04/23/21)
Published 04/24/2021, 10:05 AM EDT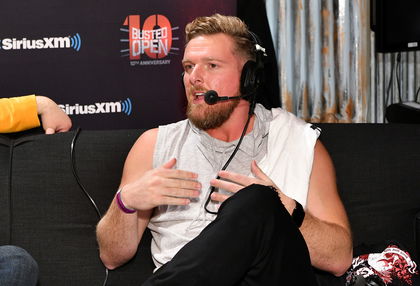 ---
---
Botches are a part and parcel of professional wrestling. And botches aren't just the ones when a wrestler misses with a move, they also include the little things that make it a perfect presentation. Last night, WWE SmackDown had its own fair share of botches. So, let's check them out!
ADVERTISEMENT
Article continues below this ad
Pat McAfee's fumble and weird transition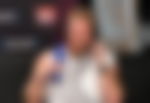 The former NFL Punter was only in his second week on commentary on WWE SmackDown last night. Despite being new to full-time color commentary, McAfee impressed most fans and people backstage with his commentary. This week was no different, but there was a time when he weirdly transitioned into a different statement.
ADVERTISEMENT
Article continues below this ad
Here's what Pat McAfee said, "Seth Rollins was gonna do there, that's why Daniel Bryan has the Yess, as the Yeses start raining in the ThunderDome." 
Didn't get it right? We didn't either. But that's what he said! That's a word to word transcript. This was only his second week, and we're sure he'll grow into the role with time.
Cameraman trips during Kevin Owens' entrance
As we said earlier, botches come in all forms. It may be a botched move, commentary, or even entrance! This week, there was a quite evident botch during Kevin Owens' entrance for his match against Apollo Crews.
KO came out and stood on the entrance stage, soaking in the moment before heading to the ring.
As KO absorbed the fan adulations, the cameraman wanted to prepare for a quick backward run as KO marched to the ring. Just as he tried making the move, he apparently tripped as we saw the camera being panned down towards the ground, and there was no transition. Quite technical, right?
Pat McAfee dances during commentary on WWE SmackDown!
ADVERTISEMENT
Article continues below this ad
Pat McAfee really loves to have the time of his life, no matter what he's doing. Last night, McAfee wasn't just getting ahead with his words but also dancing during commentary.
We don't know how many caught that, but McAfee was dancing as Sami Zayn danced over Kevin Owens, who was taken out by Commander Azeez.
Luckily, there were no botches inside the ring, and no one was hurt. A botch is fun to watch or listen to until it's harmless. If a botch has done harm, it's not good to laugh at it. Is there any other botch that happened, and we missed? Let us know in the comments below!
ADVERTISEMENT
Article continues below this ad