From Ricochet To Aleister Black, Five WWE Superstars Who Might Jump Ship To AEW
Published 01/09/2021, 11:58 AM EST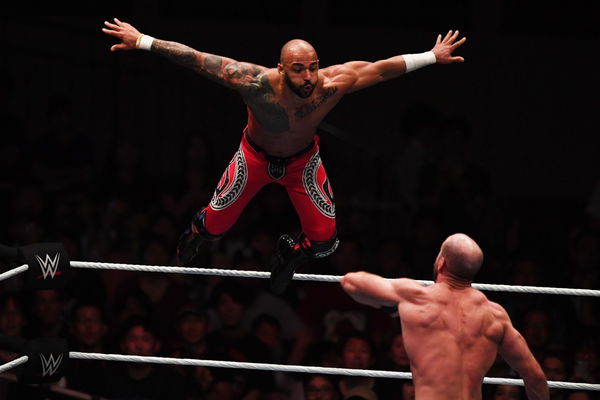 ---
---
The previous year saw many Superstars jump from WWE to AEW. From the most popular like Miro and FTR to the more obscure ones like Matt Cardona and Brodie Lee, wrestlers have been happier in Jacksonville. For that reason, we might see a lot more WWE superstars move to AEW from WWE in the year 2021. From a former Intercontinental Champion to a former NXT Champion, these are the wrestlers we might see in AEW soon:
ADVERTISEMENT
Article continues below this ad
Exit Aleister Black from WWE, enter Tommy End in AEW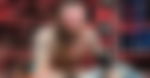 ADVERTISEMENT
Article continues below this ad
Prior to joining NXT, Tommy End was one of the most feared men on the independent scene. WWE packaged him as the mystifying Aleister Black who became a hit with the WWE Universe. Within a year of debuting, Black had won the NXT Championship.
On RAW, Black feuded with Buddy Murphy and Seth Rollins. However, since WWE fired his wife, Zelina Vega, he has been absent from television completely. He allegedly asked for a move to NXT, which management rejected.
Black will absolutely thrive in AEW. By rechristening himself as Tommy End, the former NXT Champion can free himself of WWE's shackles and succeed. WWE's bloated roster has no place for him, but End will be a valuable addition to the AEW roster. Neville revived his career once he went back to being PAC, so did Jon Moxley and Brodie Lee. Maybe, things will be the same for Tommy End.
Ricochet reaches the promised land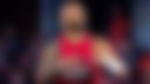 One of WWE's biggest signings was the former PWG Champion and New Japan Junior Heavyweight, Ricochet, in 2018. The high-flyer was one of the most sought after talents in America, and WWE was quick to realize that. In NXT, Ricochet enjoyed a lengthy main event run as the NXT North American Champion.
Since coming to the main roster, Ricochet's wings have been clipped. The high-flyer has been severely underutilised and was even buried by Brock Lesnar at Crown Jewel. He has a few big wins to his name, and a United States Championship as well, but he has fallen too far down the card to get back up.
AEW will hugely benefit from Ricochet. He won't be held back as he was in WWE and can put on some insane matches against the likes of Kenny Omega, Cody Rhodes, Miro and Orange Cassidy. He can even renew his rivalry with fellow PWG alumni, the Young Bucks.
El Generico rises from the ashes
Losing the Intercontinental Championship was devastating for Sami Zayn. Although Big E was a suitable successor, it leaves Zayn with nothing to do. As champion, Zayn was on the top of his game and was the most entertaining champion in quite some time.
WWE might try to revive Zayn by moving him to RAW after WrestleMania, but the patter won't change at all. Zayn's wrestling abilities are greatly diminished in WWE. Gone are the days of Zayn wrestling classics against Kevin Owens, AJ Styles, and Chris Jericho.
Reviving El Generico could be the shot in the arm Zayn needs. Staying with WWE might be a safer option for Zayn, but if he wants to wrestle at the pace he used to in ROH, he should move to AEW.
The American Dragon flies one last time
Where would WWE be right now if it weren't for Daniel Bryan? The former WWE World Heavyweight Champion unlocked the door for tons of independent wrestlers to come to WWE. He single-handedly proved that size does not matter in the company.
In Vince McMahon's kingdom, Bryan has already achieved all that there is to achieve. He is a multi-time World Champion, a Grand Slam Champion, Money in the Bank winner, and a guaranteed Hall of Fame inductee. If Bryan needs a new challenge, AEW might be the place for him.
Daniel Bryan has declared that this run will be his last run as a wrestler. While this news is disheartening, Daniel Bryan can take advantage of this and go on a retirement tour. By appearing in AEW, and his former promotion ROH as well, Bryan can call the curtains on his career in the perfect way.
Tommaso Ciampa says goodbye to WWE NXT
ADVERTISEMENT
Article continues below this ad
Former NXT Champion Tommaso Ciampa has claimed that he does not wish to join the main roster. His run in NXT has been done to the death, and he really needs a new challenge. This new gatekeeper role suits him well, but let's face it – for how long will Ciampa keep up with this role?
AEW will be the place for Ciampa to settle down and wind down the rest of his career. AEW does not have such a demanding schedule and is a much happier place than WWE's main roster. Under Cody Rhodes and other AEW management, Ciampa will get accustomed to the atmosphere quickly.
ADVERTISEMENT
Article continues below this ad
It is only speculation whether these wrestlers will go to AEW. However, it will be an absolute delight to see these men wrestle for Tony Khan and put on incredible matches against AEW's insane roster.