From Rocky Johnson to Brodie Lee, WWE Superstars Who Passed Away in 2020
Published 01/01/2021, 10:18 AM EST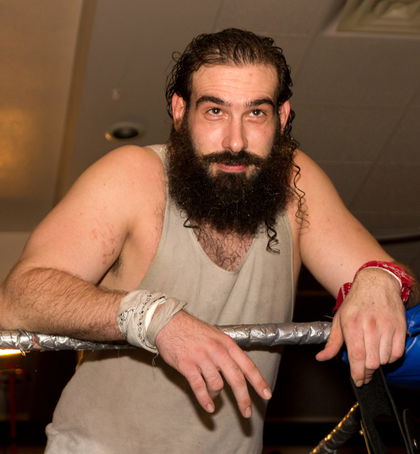 ---
---
2020 was a hard year for professional wrestling fans. Alongside not having crowd at the shows, this year also took some notable stars of the sport from us. As we welcome 2021, let's look back at all the WWE and pro wrestling legends that left for their heavenly abode this year.
ADVERTISEMENT
Article continues below this ad
'Soulman' Rocky Johnson – 1st Black Champion in WWE history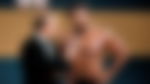 ADVERTISEMENT
Article continues below this ad
2020 had just begun when the news of 'Soulman' Rocky Johnson's passing shook wrestling fans. Rocky Johnson became one of the first black champions in WWE history when he and Tony Atlas won the World Tag Team Championship in 1983.
Johnson's career lasted two decades, and his son The Rock went on the become one of the greatest WWE Superstars of all time. Rocky Johnson breathed his last on January 10, 2020 at age 75. Several big names from WWE, including Vince McMahon, attended his funeral.
La Parka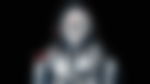 AAA Wrestler and Lucha Libre Superstar La Parka (not L.A. Parka) succumbed to the injuries he suffered after a botched suicide dive at an event in October 2019. His head hit directly on the concrete floor, leaving him paralyzed. He wasn't a WWE Superstar, but his contribution to pro wrestling and Lucha Libre was immense.
Over the course of the next few months, La Parka underwent surgery but passed away soon after on January 11, 2020. He was posthumously inducted into the AAA Hall of Fame in 2020 later that month.
'Voice of WWE' Howard Finkel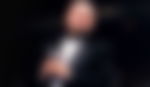 Howard Finkel's passing shocked many in the WWE Universe. The 'Voice of WWE' was an integral part of many iconic moments, and it was impossible to imagine a world where we wouldn't hear him introducing a Superstar again.
The Fink's legendary career lasted over four decades and he introduced everyone from Hulk Hogan and The Undertaker to Stone Cold and Edge.
Howard Finkel was a WWE Hall of Fame Class of 2009 inductee and worked in a backstage role in his last years with the company. As he aged, his illness restricted his travels. Fink died at age 69 on April 16, 2020, leaving WWE without its original voice.
Hana Kimura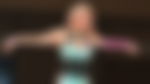 Hana Kimura was one of the rising talents in Japanese pro wrestling. She wrestled for well-known promotions like Wrestle-1 and World Wonder Ring Stardom. Outside of wrestling, she was also a contestant in the reality TV series Terrace House: Tokyo 2019-2020.
Hana was a victim of cyberbullying. She got a lot of hate, abuse, and criticism on social media for her actions in the show. She had apparently fought with another contestant for vandalizing her wrestling attire. The cyberbullying was too hard for Hana to handle and ended her own life on 23 May 2020. The entire wrestling world mourns Hana's loss and stands united in the fight against Cyberbullying.
Shad Gaspard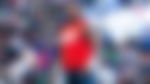 Shad Gaspard, his son, and few more swimmers were caught in a rip current when they out for a swim at Venice Beach, California. In the strong rip current, Shad instructed lifeguards to save his son first. The lifeguards followed his request, but as they turned, Shad was nowhere to be seen.
After a series of failed search operations, they found Shad's body washed ashore at Venice Beach on May 20, 2020, three days after his disappearance. The entire wrestling world mourned Shad's loss and highlighted this true hero for saving his son first, even in such a life or death situation. RIP Shad!
Kamala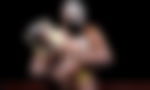 Kamala 'The Ugandan Giant' was one of the most revered wrestlers back in the day. Having being brought to stand against the mighty Hulk Hogan, Kamala made a name for himself as a giant with some serious wrestling skills. Kamala didn't win any World titles in his career, but we will forever remember his feud against Hulk Hogan.
'The Ugandan Giant' was a diabetic and had both his legs amputated earlier in the decade. He tested positive for COVID-19 that led to several complications with his diabetes. Kamala died at age 70 on August 5, 2020 due to a cardiac arrest.
Road Warrior Animal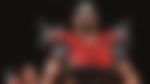 One of the greatest tag teams of all time, the Road Warriors finally disbanded when Road Warrior Animal passed away on September 22, 2020. The WWE Hall of Famer, alongside his partner Road Warrior Hawk, plowed through the tag team division as they established their dominance.
Road Warrior Animal also had a singles run that saw him compete for the WCW World Heavyweight Championship in 2001. Animal's ability and style can never be duplicated.
Zeus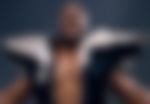 Zeus was a monster heel back in the early 90s when he set his sight on Hulk Hogan. The feud between the two was exciting for the time, and it made Hulk Hogan more over as a babyface than he already was.
Zeus' heel work earned him a lot of praise, and this praise proved fruitful when he worked in several Hollywood films. Zeus aka Tiny Lister had over 200 acting credits to his name!
He passed away on December 10, 2020, aged 62. The reason for his death isn't confirmed, but reports cited complications from COVID-19.
Pat Patterson (Backbone of WWE)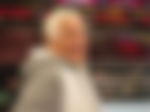 WWE Hall of Famer Pat Patterson's death was one of the most hurtful moments in all of 2020. It broke wrestlers who Pat influenced over the generations.
From The Rock and Chris Jericho to Daniel Bryan and Sami Zayn, Pat Patterson touched countless lives and was monumental in WWE's success over the decades.
Pat Patterson was not only the first ever WWE Intercontinental Champion, but he was also the creator of the infamous Royal Rumble match. Pat's contribution to the business is immense. He was a man that stood up to all the obstacles that came his way and lived his life like his favorite song – 'My Way.'
Brodie Lee
ADVERTISEMENT
Article continues below this ad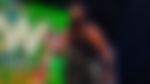 Just as the holiday season kicked in, the news of Brodie Lee's passing shocked and saddened the entire wrestling community. AEW celebrated Brodie's life in the best way possible and even retired the TNT Championship for life by handing it over to Brodie Lee Jr.
Brodie died due to a non COVID related lung disease, but the legacy and memories that he has left for us are too valuable. Brodie was a once in a generation Superstar, not just because of his impeccable in-ring skills but also his love and kindness for his colleagues.
ADVERTISEMENT
Article continues below this ad
Until we see you again, Jon – it's the New Year, you know what that means!