From Roman Reigns to Brock Lesnar, WWE Superstars With the Most Eliminations in a Royal Rumble Match
Published 01/17/2021, 7:30 AM EST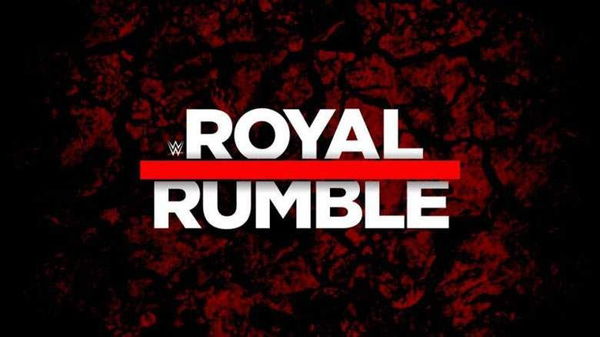 ---
---
The Royal Rumble is upon us, and as the cliche goes, WWE will bombard you with statistics and numbers about the match. Superstars always break records in the WWE, but the Rumble match records are sacred.
ADVERTISEMENT
Article continues below this ad
Being the most eagerly anticipated event of the calender year, we are here to provide you a list of wrestlers with the most Royal Rumble eliminations.
Most Royal Rumble eliminations in a single match
ADVERTISEMENT
Article continues below this ad
The first person regarded as a monster in the Rumble match was Kane. In 2001, the Big Red Machine eliminated eleven participants, which is over thirty percent of the entire field.
He eliminated the likes of Raven, Al Snow, the Honky Tonk Man, Steve Blackman, Tazz, Crash Holly and The Rock. He lasted a whopping 53 minutes before being walloped on the head by Steve Austin with a chair.
Kane's record remained untouched until the 2014 Rumble match. The Shield were on the top of their game, and Roman Reigns was majorly responsible for the destruction they caused. Reigns entered the Rumble match at #15 and almost shocked the world by winning the whole thing.
Reigns did not win, but set a record of twelve Rumble match eliminations. He eliminated the likes of Goldust, Dolph Ziggler, Kevin Nash, Cesaro, Luke Harper, El Torito, JBL, the Great Khali, Kofi Kingston and most shockingly, his Shield brothers too. Reigns fought till the end of the match before being tossed out by the winner Batista.
Braun Strowman is an unofficial entry into this category. We say that because his eliminations didn't cpome at the Rumble but at another prestigious battle royale which was held in Saudi Arabia.
The field in the Greatest Royal Rumble was massive with a whopping fifty participants. This meant Strowman had to throw them over the top, which he did and even won the match by eliminating thirteen people.
Brock Lesnar is the Beast of the Rumble match
ADVERTISEMENT
Article continues below this ad
However, Strowman's record would crumble in front of the Beast's record. In the 2020 Royal Rumble, Brock Lesnar eliminated every participant from #2 to # 14.
This gave the Beast a record of thirteen eliminations, which is over 43% of the field. His performance in the Rumble was not only impressive, but possibly the most dominant run in the history of the PPV.
ADVERTISEMENT
Article continues below this ad
These individual records are incredibly impressive, even though the people who set them did not win the match itself. Despite that, it is performances like these that make Kane, Brock Lesnar and Roman Reigns the best Royal Rumble match participants of all time.