From Shawn Michaels to Mick Foley, WWE Superstars Who Fell off Hell in a Cell
Published 06/15/2021, 10:34 AM EDT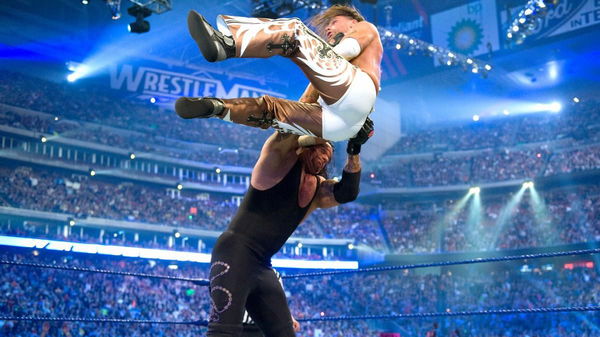 ---
---
Hell in a Cell is a dangerous match. Superstars who have fought inside the steel cage will advise newcomers to be aware of all the ways the cage can be a brutal place to be in. One such would be falling off the steel cage. Superstars such as Shawn Michaels, Seth Rollins, and others have experienced this fall, and The Undertaker has been responsible for most of them.
ADVERTISEMENT
Article continues below this ad
Shawn Michaels
He was the first one to survive a Hell in a Cell match. However, he was also a victim. In his match against The Undertaker at Badd Blood 1997, he was trying to climb down the side of the cage. Regrettably for him, The Phenom stomped on his grip, which led to HBK falling through a table.
ADVERTISEMENT
Article continues below this ad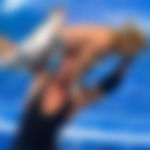 Mick Foley
The Undertaker has been the reason Foley fell from the top of the cell three out of four times. The Deadman dropped Mick Foley twice at King of the Ring 1998.
After two months, The Phenom dropped Foley from the side of the cage at an episode of Monday Night Raw.
The fourth time, it was Triple H who dropped Foley at No Way Out 2000. He went through the roof and dropped on his back.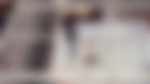 Rikishi
Armageddon 2000 was a six man Hell in a Cell match. The Undertaker had warned Rikishi prior to the match to not try him. Unfortunately for Rikishi, he did, and Taker dropped the Samoan from the roof of the cage, bringing the match to a sudden stop.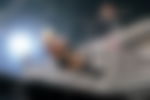 Watch This Story: WWE Superstars Who Hit Their Finishers Mid-Air
Seth Rollins and Dean Ambrose
The duo had a battle of punches at the top of the steel cage in a Hell in a Cell match in 2014. The fight took them from the roof to the side of the cage. From there, both of them feel through the announce tables below.
Shane McMahon volunteered to jump
At WrestleMania 32, Shane McMahon put The Undertaker on a table, climbed the steel cage to a height of 20 ft., and took a leap of faith. Unfortunately, Taker moved and McMahon went through the table at full force.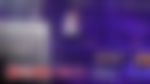 Sasha Banks and Charlotte Flair were the first women to fight inside the cage
The Boss and The Queen fought at Hell in a Cell and became the first ones inside the cage and the first ones to main event a WWE PPV.
ADVERTISEMENT
Article continues below this ad
At this match, Flair powerbombed Banks through the announcers table from the side of the cage.
There have been others who have been through hell inside the cage, and the new edition of Hell in a Cell approaches the audience with huge matches on the card.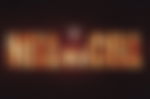 ADVERTISEMENT
Article continues below this ad
Trending Stories