From The Rock's Return to Rollins' Cash In: Most Controversial WrestleMania Moments
Published 03/29/2021, 9:30 AM EDT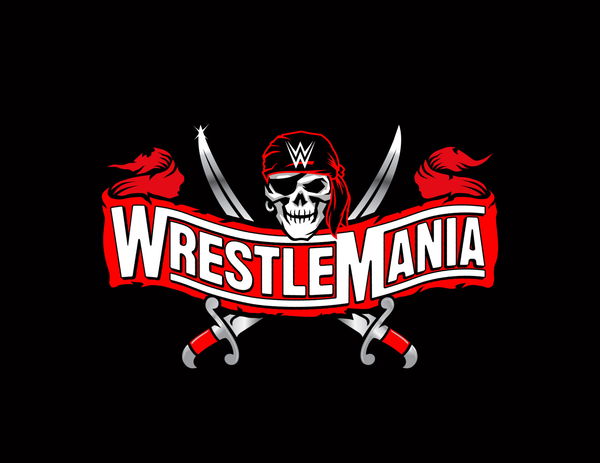 ---
---
In its 36-year-old history, WrestleMania has had some of the most scandalous moments in WWE History. However, each of those moments turned a different chapter in WWE history.
ADVERTISEMENT
Article continues below this ad
Recently, to commemorate some scandalous moments, WWE uploaded a 'Top 10' list on their YouTube Channel. There are moments from both the past and modern times in the said video.
The first clip is from WrestleMania 34 of 2018. After a grueling match with AJ Styles, babyface Shinsuke Nakamura pretended to present him with the WWE title. However, he low-blowed Styles and turned heel.
ADVERTISEMENT
Article continues below this ad
Then, we had a "double Doink" moment from WrestleMania 9, when, in order to help Doink the Clown against Crush, another Doink appeared and hit the latter with a prosthetic arm.
Up next was The Rock attacking John Cena in his match to reclaim the WWE title at WrestleMania 27. This would later result in the "Once in a Lifetime" match between the two at the following Mania.
The following moment came up at WrestleMania 28 when Eve Torres betrayed Team Teddy as she low-blowed Zack Ryder. NFL tight end, Rob Gronkowski, attacked Jinder Mahal at WrestleMania 33 — it's hard to believe it took WWE another three years to get Gronk back in a WWE ring after this.
The Top 5 Controversial WrestleMania Moments
The fifth moment came from the infamous ending of one of the most controversial WrestleManias. Just after Bret Hart lost to then-WWF champion Yokozuna, the latter granted Hulk Hogan a title match. Hogan won the match after Fuji accidentally threw salt in Yokozuna's eyes.
WrestleMania 25 held an illustrious Battle Royale to determine Miss WrestleMania. The Battle Royale, which featured women Superstars from past and present, saw none other than Santino Marella win.
ADVERTISEMENT
Article continues below this ad
The top three started with the infamous Steve Austin heel turn at WrestleMania X-Seven. Austin teamed up with his longtime enemy, Vince McMahon, to defeat The Rock for the WWE title.
"The King" Jerry Lawler lost to Michael Cole at WrestleMania 27 under strange circumstances. The RAW General Manager reversed Special Guest Referee Steve Austin's initial decision.
The ultimate moment was when Seth Rollins cashed in his Money in the Bank at WrestleMania 31, defeating both Brock Lesnar and Roman Reigns. WWE swerved major fan backlash with this surprising move from Rollins.
ADVERTISEMENT
Article continues below this ad
Let us know which was your favorite moment and if you would like to add something to WWE's list in the comments below.
Read More – The WrestleMania Curse! Dwayne "The Rock" Johnson Is Yet to Win a WWE Championship at WrestleMania