From Triple H to Big Show, Five WWE Superstars With the Most WrestleMania Losses
Published 03/29/2021, 8:45 AM EDT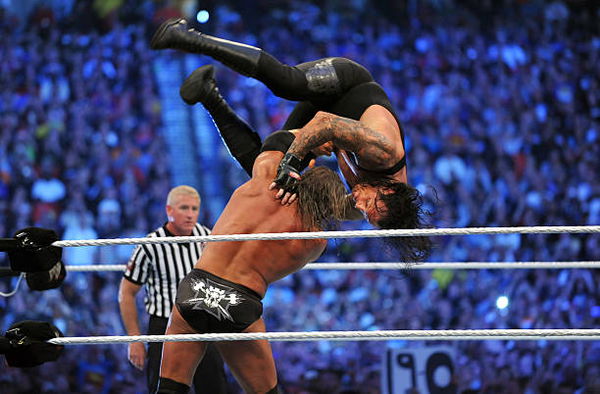 ---
---
WrestleMania is the time for Superstars to put on the most incredible performance of their lifetime. The 'Grandest Stage of Them All' is the perfect place for Superstars to make a name for themselves. However, there is always one winner and one loser, and some names have lost more than others.
ADVERTISEMENT
Article continues below this ad
Chris Jericho: 8 WrestleMania losses
ADVERTISEMENT
Article continues below this ad
Despite being a multi-time World Champion and the first AEW World Champion, Chris Jericho has an embarrassing WrestleMania record.
Jericho won his first two WrestleMania appearances but lost the next three to Triple H, HBK and Christian. He lost twice in the MITB ladder matches at 21 and 24, and his WWE Championship exploit against CM Punk ended when he submitted to the Anaconda Vice.
Y2J's feud with Kevin Owens yielded a 'Mania match which Vince McMahon hated. However, his most embarrassing loss at the 'Show of Shows would come at the 29th edition when he lost to the debuting Fandango.
Randy Orton: 10 losses
The Apex Predator of the WWE has been unlucky at WrestleMania nine times. Orton is probably the only wrestler to hold more than ten world titles but very few wins at WrestleMania. He defended the title against Triple H and Cena at 24, but fell to the Game in the main event of his first 'Mania.
Orton became the 13th victim of the Undertaker's Streak and suffered a shock loss to Rey Mysterio at 'Mania 22. In multi-man matches, Orton's been unlucky twice, once in the MITB ladder match in 2007 and against the Shield at WrestleMania 29.
The Viper's last two losses at WrestleMania came against legendary opponents in AJ Styles and Edge, but his most iconic loss came to Daniel Bryan in the main event of WrestleMania 30. His most embarrassing loss came at 'Mania 34 when he failed to retain his US Championship with Jinder Mahal winning it.
Shawn Michaels: WrestleMania 11 losses
HBK earned the moniker of Mr. WrestleMania for his incredible WrestleMania performances. But if his WrestleMania record is any indication, he's one of the poorest performers in the event's history. HBK suffered 'Mania losses early in his career to tag teams like the Twin Towers and the Orient Express.
Once he became a singles performer, HBK lost to the likes of Tatanka, Razor Ramon and Diesel in both IC and WWE Title exploits. HBK played a big role in Steve Austin's first WWE Title win at 'Mania 14, but a back injury ruled him out for four years.
HBK won his first WrestleMania match in four years against Chris Jericho but suffered humiliating losses in the next two 'Mania's. He fell to Kurt Angle in a classic at 'Mania 21 and failed to capture the WHC from Triple H in a triple threat match that Chris Benoit won. Michaels even lost to John Cena in the main event of WrestleMania 23, submitting to the STF.
HBK's last WrestleMania appearances came against his most legendary opponent. Two consecutive losses in two consecutive classics led to his retirement from wrestling.
Big Show: 12 losses
For a man who's known as the World's Largest Athlete, Big Show has an embarrassing 'Mania record. Although he's lost to iconic opponents like Triple H, John Cena, Undertaker and Kane, he's suffered some humiliating losses.
At WrestleMania 24, Floyd Mayweather Jr. knocked out a man who was twice his size. However, that isn't even Show's most embarrassing loss, which came at 'Mania 21 against Akebono in a sumo-wrestling match.
Show won the Andre the Giant Memorial battle royal once but lost three attempts at capturing the trophy dedicated to his hero.
Triple H: 13 losses (Most WrestleMania losses)
ADVERTISEMENT
Article continues below this ad
Come WrestleMania time, the Game begins to glitch and comes to a sputtering halt. In an incredible 23 'Mania matches, Triple H has lost more than half of them. Three losses came against the Undertaker at WrestleMania 17, 27 and 28.
Triple H has put over many young superstars at 'Mania in Daniel Bryan, Roman Reigns, Seth Rollins and Ronda Rousey. However, he's also suffered losses to superstars he mentored in Randy Orton and Batista. In his first 'Mania appearance, Triple H lost in embarrassing fashion to the Ultimate Warrior in less than two minutes.
ADVERTISEMENT
Article continues below this ad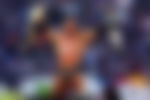 Trending Stories