Gable Steveson Reaches Out to WWE Chairman Vince McMahon After Winning Gold at 2020 Tokyo Olympics
Published 08/11/2021, 2:13 PM EDT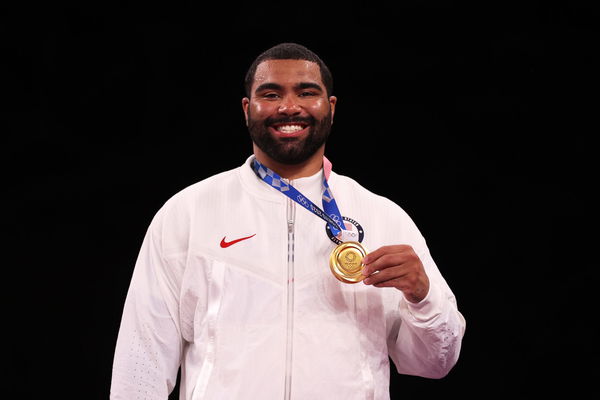 ---
---
There's a young Superstar in the making, or at least that's what is being indicated by Gable Steveson, the man who the Olympic Gold in freestyle wrestling at Tokyo 2020.
ADVERTISEMENT
Article continues below this ad
Recently, Steveson took to Twitter to send a subtle message to Vince McMahon. It was less of a message and more of a greeting, a hello.
It's not surprising that he is reaching out to Vince McMahon after winning the Gold. Previously, he had expressed he will consider joining WWE or UFC after he is done with the Olympics. Now that he got the gold there, he probably wants to make his way to WWE.
ADVERTISEMENT
Article continues below this ad
As of now, WWE or Vince McMahon hasn't responded to Gable Steveson. Undoubtedly, the story ahead will be interesting as it continues to develop.
Kurt Angle, Triple H, and many others congratulated Gable Steveson for the victory
After he secured the Olympic Gold, WWE Superstars took to social media to congratulate him.
Kurt Angle congratulating him was like witnessing history repeat itself. Even Angle won the Olympic Gold before he made his way to WWE. From there, he became one of the most celebrated wrestlers in WWE's history.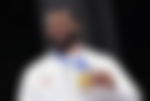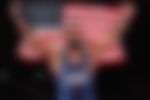 Moreover, Angle has definitely paved the path for Steveson. The young wrestler will find immense fame at WWE if he chooses to sign up with the company. And if not Angle, Brock Lesnar definitely has, considering he walked the same path in University as Steveson.
ADVERTISEMENT
Article continues below this ad
Finally, Gable Steveson has already expressed he wants to be the biggest Superstar WWE has ever seen. Keeping that in mind, maybe he has made up his mind about joining the company.
The gold medalist wants to take on Roman Reigns
While Steveson already knows he wants to become the top WWE Superstar, he also wants to take on Roman Reigns when he finally arrives at WWE.
ADVERTISEMENT
Article continues below this ad
Watch This Story: John Cena to Randy Orton: WWE Superstars Who Attacked World Famous Celebrities
According to him, The Tribal Chief is at the top of the roster. Therefore, when he arrives, his aim is to take on the top guy and also become the one whom Roman Reigns passes on the torch to.