Goldberg Wants Explosive Dream Match With Randy Orton – "It's in His Blood"
Published 12/11/2020, 11:09 PM EST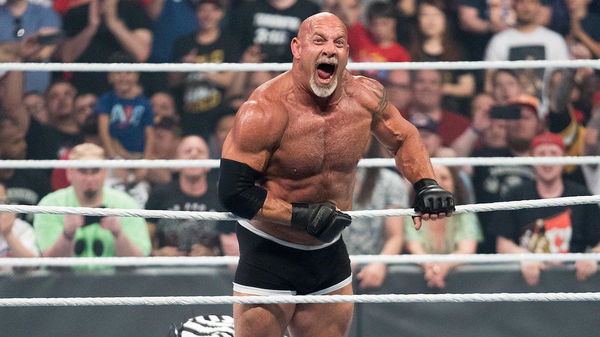 ---
---
Goldberg recently called out Roman Reigns on WWE's The Bump, sparking the rumors of a potential clash down the line. However, the 'Iconic' doesn't see the match against Roman as his swansong.
ADVERTISEMENT
Article continues below this ad
In fact, he has a list of potential opponents that he wants to collide with in the WWE ring. Even though there are younger Superstars like Drew McIntyre and Keith Lee on his radar, his dream opponent is the 'Viper' Randy Orton.
In an interview with Bleacher Report, the former Universal Champion lavished praise on the 'Apex Predator.'
ADVERTISEMENT
Article continues below this ad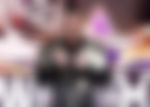 "I'm a business guy, I'm a company guy, but I would be remiss in saying I didn't want to tangle again with Randy Orton," he said.
"Hands down, he's one of the best in the business. His professionalism, his character development, his in-ring work, his promos, his everything. I'm a huge fan, I have been for a very long time. It's been in his blood and family for God knows how long and he's at the top of the food chain as far as I'm concerned. I'd love to tangle with Randy again. I'd love to get in the ring with Drew [McIntyre]. I'd love to get in the ring with [Keith] Lee. There's a lot of people that are still attractive out there."
Goldberg will take care of Roman Reigns first
Before Goldberg swims in the deep waters of the WWE roster, he has to take care of some unfinished business. At WrestleMania 36, he was supposed to collide with Roman Reigns in what was touted as the main event.
However, the pandemic played spoilsport, and Reigns had to remove himself from the equation. As a result, Braun Strowman stepped in and got the rub by pinning Goldberg.
Many thought that Goldberg had forgotten about his rivalry with Reigns. However, he has hinted at a possible revival of this feud in the past two weeks.
He reiterated the same in this interview.
"If the Roman Reigns match isn't the match at the top of my priority list, then I wouldn't be Goldberg," he said.
ADVERTISEMENT
Article continues below this ad
"That's a match that needs to happen. It's a match that's needed to happen for a very long period of time. I wish I would've been able to have that match 10 years ago. People in hell want ice water, too. You can't have everything the way you want it, but I think I can still be a very formidable opponent for him. Georgia will always be better than Georgia Tech at the end of the day, anyway."
The match will certainly divide a lot of opinions. Most fans don't want Reigns' intriguing 'Tribal Chief" character to culminate its story in an exhibition match with Roman Reigns.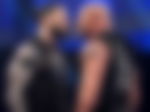 ADVERTISEMENT
Article continues below this ad
Even though the dream match against The Rock seems like an impossible prospect, fans wouldn't want to trade that with a potentially boring Roman-Goldberg contest.
What do you think of Goldberg's desire to face Roman Reigns? Let us know in the comments section.