"Greatest at What?": Legendary WWE Manager, Who Trained Brock Lesnar, Once Got Brutally Honest on His GOAT Status
Published 08/26/2022, 2:00 PM EDT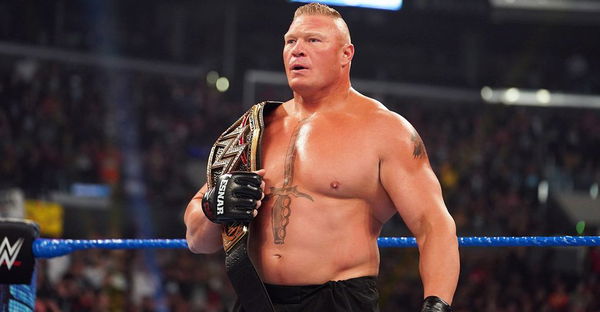 Brock Lesnar is many things – former UFC Champion, the Beast Incarnate, and the man who broke the Undertaker's world-famous streak. Lesnar has been dominating the ring since his first day in pro-wrestling, so it's no surprise that many fans and wrestlers consider him the greatest of all time. One such wrestler is none other than John Cena, who himself is considered the "G.O.A.T." by millions. But is Cena right, though? This was the question that a loved WWE Manager discussed on his podcast one day.
ADVERTISEMENT
Article continues below this ad
In a 2020 interview with Sports Illustrated, John Cena had said about Lesnar, "I think he's the best in-ring performer of all time." Later, Jim Cornette, former WWE Executive, talked about Cena's quote on his Drive-Thru podcast in a very matter-of-fact way. Cornette began by drawing distinctions between the various facets of pro-wrestling that required skill, be it as a performer, a technical wrestler, or just overall.
ADVERTISEMENT
Article continues below this ad
What did Jim Cornette say about Brock Lesnar?
Cornette spent almost half the segment showering praise at Lesnar for "being real" and maintaining the same aura as he always did. He commended Lesnar for being able to walk away from the WWE's amazing deal, sign with the UFC, win a championship there, return to the WWE and still make the most money.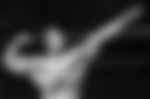 "As far as working his gimmick, not doing anything stupid, not being involved in any gaga, making more money than anybody else, projecting an aura of realism and credibility and staying in a main event spot – Can you think of anybody else that may have done better?", said Cornette, reaffirming what many fans already knew about Lesnar.
While Cornette admitted to Lesnar's shortcomings saying, "So, greatest at what? No, he's not the greatest promo – he never gives them. No, he's not the greatest in-ring wrestling performer," there is absolutely no doubt that Lesnar's massive success is testament to his greatness.
Brock Lesnar is an absolute Beast
ADVERTISEMENT
Article continues below this ad
The Conqueror is no mere man – even Joe Rogan has called Lesnar a freak of nature and genetically superior. Although he is 45 years old, the titan is still feared among wrestlers and fans alike. Lesnar has done the impossible multiple times in the squared circle – from winning the WWE Championship in his WrestleMania debut to ending the Undertaker's Streak at WrestleMania XXX, Lesnar has always been the top guy.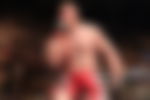 In the end, fans can't help but agree with Cornette when he said, ""The greatest performer has any number of meanings, but a guy who came in being presented as a top guy, has never been presented as anything but a top guy, has kept the aura all this time of being a top guy and ended up in a spot where he makes more money than anybody else – because he's real and has been allowed to be real." There simply is no beating The Beast Incarnate.
ADVERTISEMENT
Article continues below this ad
Watch This Story: Conquering Brock Lesnar and more – Drew McIntyre's greatest WWE moments
Who do you consider the GOAT of WWE? The comment section is all yours to make your voice heard.