"GREATEST United States Champion"- Sheamus trolls former US Champion John Cena
Published 05/16/2021, 7:30 AM EDT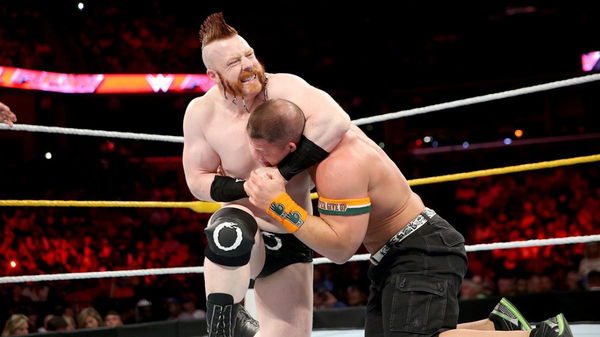 ---
---
Even at 43 and 44 respectively, Sheamus and John Cena have chiselled physiques that any young man would envy. The Celtic Warrior and the Champ might put every other 40-year-old to shame with their ripped physique. However, the Celtic Warrior pulled a fast one over the sixteen-time champion.
ADVERTISEMENT
Article continues below this ad
Current US Champion mocks John Cena, one of the greatest US Champions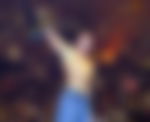 In 2015, John Cena beat Rusev [Miro] at WrestleMania 31 to win the United States Championship. After winning that title, he promised to defend it every night on Raw as a part of the John Cena US Open Challenge.
ADVERTISEMENT
Article continues below this ad
He faced the likes of Dean Ambrose, Dolph Ziggler, Cesaro, Alberto del Rio and many Superstars who formerly languished in WWE's mid-card.
Fast forward to 2021, and Sheamus beat Riddle at WrestleMania 37 to win the US Championship. Although he's a heel, Sheamus also started a US Title Open Challenge. To start things off, he Brogue Kicked young Mexican sensation Humberto Carrillo into oblivion. The Celtic Warrior doesn't really intend on defending his title a lot.
On Instagram, Sheamus posted a photograph with John Cena (who has a suspicious amount of hair on his head) and captioned it, "Here's a picture of the GREATEST United States Champion and John Cena". The picture is from two years ago, when Cena appeared on Sheamus' workout YouTube channel.
Will the Celtic Warrior's reign reach the levels of excellence John Cena's reign did? Will we see NXT upstarts like Johnny Gargano and Adam Cole get their start against Sheamus, just like Kevin Owens and Sami Zayn did against Cena?
What's next for Sheamus' US Title run?
On Raw, Sheamus' US title defence against Humberto Carrillo ended prematurely. The Latino superstar attempted a sunset flip powerbomb from the apron to the floor, but Sheamus landed on his knee. The referee checked on Carrillo and did not hesitate to call for the bell.
This supposed victory allows Sheamus to brag about his greatness, only for another Superstar to step up to him. Carrillo deserves another shot at the title, but Raw is full of talented mid-carders who are waiting for a shot.
ADVERTISEMENT
Article continues below this ad
The likes of Cedric Alexander, Ricochet, Mustafa Ali, Damian Priest and John Morrison would make excellent opponents for Sheamus.
The Celtic Warrior shouldn't drop the title till SummerSlam, or maybe even longer. His US Title run can serve as a launchpad for any superstar's career, especially an NXT call-up.
For now, he should just keep Brogue kicking people into oblivion until someone big enough to stop him steps up.
ADVERTISEMENT
Article continues below this ad