"He Broke Down the Doors" – Edge Reveals the Impact of Bret Hart on His Legendary WWE Career
Published 06/22/2021, 12:10 PM EDT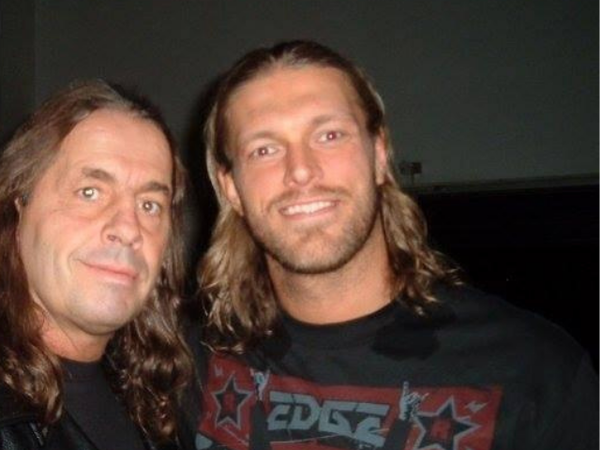 ---
---
WWE worked with Bret Hart for his biography and released a glimpse of the same. Some other Superstars such Edge and Mark Henry made appearances.
ADVERTISEMENT
Article continues below this ad
The Rated-R Superstar spoke about how Bret Hart helped him, and several other Canadian wrestlers to cross the barrier and begin the journey in the largest entertainment platform in the industry.
"I think every Canadian kid who dreamt about becoming wrestlers, Bret made us realise it could become a reality. Here's a Canadian guy, from Calgary. He was there and he was there doing it at the highest possible level. Now, he broke down the doors. Now, the wrestlers could come through. That's really what it felt like. And fast forward a bunch of years and that's how all of this started for me. Because of Bret."
ADVERTISEMENT
Article continues below this ad
Bret Hart explained that he wanted to help the younger talents because he wanted to give back to the next generation. Moreover, Edge provided an insight into how Hart specifically helped him.
"He pulled me into his office and he goes 'man, we gotta get you going. I am gonna put in a word for ya'. Never forget it. You can't process all of those things."
The WWE Universe knows the incredible success both Hart and Edge found while working at WWE, and beyond.
The Bret Hart biography almost didn't happen
After The Montreal Screwjob, Bret Hart had sworn off WWE and Vince McMahon. The WWE Chairman had asked the referee to call for the bell even when there wasn't a pinfall or submission during a match between Hart and Shawn Michaels. McMahon did not want Hart joining WCW while holding the WWE Championship belt.
Unfortunately, he suffered a stroke, and had to be hospitalized. It was this time when McMahon reached out to him and explained WWE wanted to make another biography with him, and include his best moments and matches.
Hart realized it was time he let go of the anger and bitterness and at least tried to resolve things with Vince McMahon.
ADVERTISEMENT
Article continues below this ad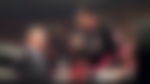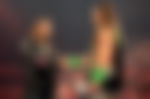 He agreed to McMahon's proposal about the biography, and started working alongside WWE.
ADVERTISEMENT
Article continues below this ad
Moreover, the company wanted to induct him into the WWE Hall of Fame as well. He was inducted to the Hall of Fame in 2006.
Trending Stories