"He Called Me"- Mickie James Recalls Conversation with Vince McMahon after "Trash Bag" Incident
Published 04/29/2021, 8:00 AM EDT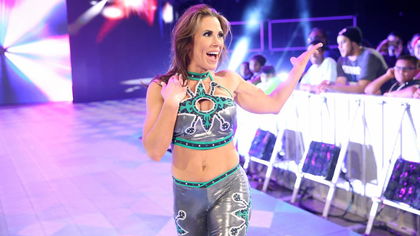 ---
---
WWE released a string of Superstars as a measure for cutting back on expenses. Some of the Superstars released were Mickie James, Samoa Joe, Peyton Royce, Chelsea Green, and several others.
ADVERTISEMENT
Article continues below this ad
Recently, Mickie James posted a picture of WWE sending over her belongings in a trash bag. Even though she didn't want this to blow out of proportion, she wanted to make Vince McMahon aware of the situation. Therefore, she tagged him in her caption to let him know what's going on at WWE, which he isn't aware of.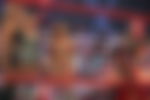 ADVERTISEMENT
Article continues below this ad
"All I wanted was a little respect so it wouldn't feel like unfinished business. I felt because I was asking for this one thing, it was going to come with a price.
"I'm not saying that's from Vince because he's always been respectful to me. He called me on the phone to apologize for this incident. And to let me know that this isn't what he thought of me.
"I tagged Vince because he needs to know. There's a lot of stuff that happens under his nose that he is oblivious to because he's running a multi-billion dollar company. The small-minded mentality sometimes leads to thoughtless behavior."
WWE took immediate action and fired the longtime employee responsible for sending her stuff in a trash bag.
Mickie James compares herself with her male colleagues
The former WWE Superstar believes that if the company can celebrate male Superstars who are 41 years old, it should be the same for female Superstars as well.
Read: WWE Humiliates Mickie James by Sending Her Belongings in a Trash Bag Following WWE Release
"I'm 41 years old and every single male champion has always been my same age or older and has been glorified for those reasons. As they should be, they're amazing. Why is it different for women or for me?
"Ageism is a real thing and it's bullshit. I'm grateful for the strides we've made to be seen as equal, but it's not true for every person and it's unfortunate.
"I don't know why I was made to feel like I didn't deserve it. I did everything in my power to be a company girl."
ADVERTISEMENT
Article continues below this ad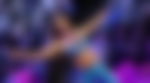 Undoubtedly, Mickie James has contributed significantly to the growth of women's wrestling. She has worked hard to pave the path for younger talent, and it's evident considering the way the current female Superstars are rising.
Currently, James is under the 90-day non-compete clause. Following this period, she can sign up with any company she wants to keep growing herself as a wrestler.
ADVERTISEMENT
Article continues below this ad