"He Couldn't Hang 2 Seconds" – Booker T Challenges UFC Legend Daniel Cormier
Published 10/07/2020, 9:30 AM EDT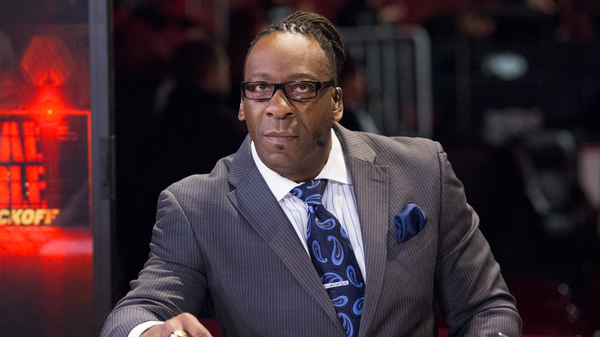 ---
---
WWE Hall of Famer Booker T is really upset with a lot of things. He has one name, in particular, to let all his frustration upon. Booker T recently lashed out on "outsiders" talking smack on social media, specifically targeting a UFC legend.
ADVERTISEMENT
Article continues below this ad
In the latest edition of his Hall of Fame Podcast, Booker T called out the former UFC Champion. Daniel Cormier has been using social media platforms and interviews to pit himself against former Universal and WWE Champion, Brock Lesnar, and current Universal Champion Roman Reigns.
Booker T challenges Daniel Cormier
ADVERTISEMENT
Article continues below this ad
Booker T called Cormier "unprofessional," but he also said WWE does not bow down to guests like D.C. He then called him out for his comments on Booker T on ESPN, "I'm like, look bro, this is real talk right here. If you have something to say to me, say it in person, or you can say it on Zoom."
Booker T's frustration stems from the fact that Daniel Cormier and Ariel Helwani trolled Booker on ESPN. Booker threw an open challenge to Cormier, "I challenge Daniel Cormier since he's talking now to get in the gym and work out with me, and he couldn't hang 2 seconds. He couldn't match me in the pound for pound in any form of the gym other than probably MMA."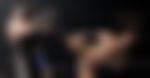 He further added the stipulation of "a shirtless contest" to the challenge. The five-time world champion even offered to host him on the podcast and "ask real questions."
"Daniel Cormier, I challenge you to a shirtless contest to show the world who's who and who's the real man as far as that goes. As far as it's over? It's not over until I say it's over. Step inside the Hall of Fame and let somebody ask you real questions, not somebody that's going to be perhaps in Vince McMahon's kiss my a** club."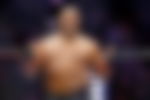 ADVERTISEMENT
Article continues below this ad
Daniel Cormier should learn the "protocol," says Booker T
In the aforementioned ESPN interview, Cormier revealed how he wants a fight with Roman Reigns. The "audacity" of Cormier amused Booker, especially the booking their own angle part. He said there is a difference between MMA and WWE, and Cormier should learn that first.
"You have to know how to make it in the locker room before you ever have a chance of making it in the ring. All the accolades that he brings in from the fighting game are definitely worthy of him being in the commentary booth and talking over what we do. If you're going to come in, perhaps learn the protocol first and foremost."
ADVERTISEMENT
Article continues below this ad
See the full video here –