"He Didn't have to Do That" – WWE Hall of Famer Recalls his First Interaction with Undertaker
Published 06/13/2020, 8:26 AM EDT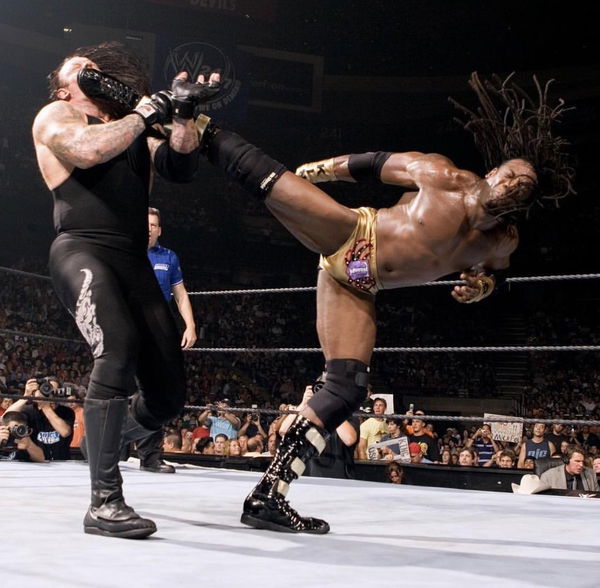 ---
---
WWE Hall of Famer Booker T recently opened up about being welcomed into the WWE by The Undertaker. Booker was part of the WCW in the 90s, when it merged with WWF, the promotion that Mark Calaway (The Undertaker) was a part of.
ADVERTISEMENT
Article continues below this ad
He recently spoke about how he was welcomed into the upper echelons of the WWE by Mark himself.
Booker was already a well-established pro-wrestler by the time the WCW merged with WWF. He narrated a story about how Mark extended his hand to him while in the WWF.
ADVERTISEMENT
Article continues below this ad
"I was dressing in the locker room with the boys — always say you've got to make it in the locker room before you have a chance to make it in the ring — I ran across Undertaker in the hallway and he said, 'Why don't you come over here and dress with us," recalls Booker T.
The Undertaker extends an olive branch
After the merger, there was definitely some animosity between the WCW and WWF fighters. Through all of this, Booker seemed extremely appreciative of this kind gesture by the Undertaker.
"From that day on, I dressed in the TV locker room, which is the upper-echelon guys. When I got invited into the TV locker room by the Undertaker, I was like, 'I'm moving up'," reminisces Booker.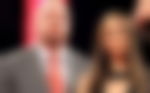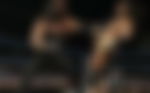 ADVERTISEMENT
Article continues below this ad
Booker T also spoke about how Mark helped him out at his first Wrestlemania, something not many wrestlers did back in the day. "I remember my first WrestleMania, I'm getting ready to go through the curtain, and Undertaker is sitting at Gorilla with Vince.
"He says, 'Hey man, just take it all in.' He didn't have to do that. I went out and I was so glad he told me that because I had tunnel vision."
The Undertaker is famous for being the voice of guidance for many wrestlers. He used his experience and wisdom to make others better.
ADVERTISEMENT
Article continues below this ad
That selflessness was something unseen in the competitive world of pro-wrestling. He famously was also a voice of reason, and sort of a mentor for Triple H and Shawn Michaels, before they became the Superstars they are now.