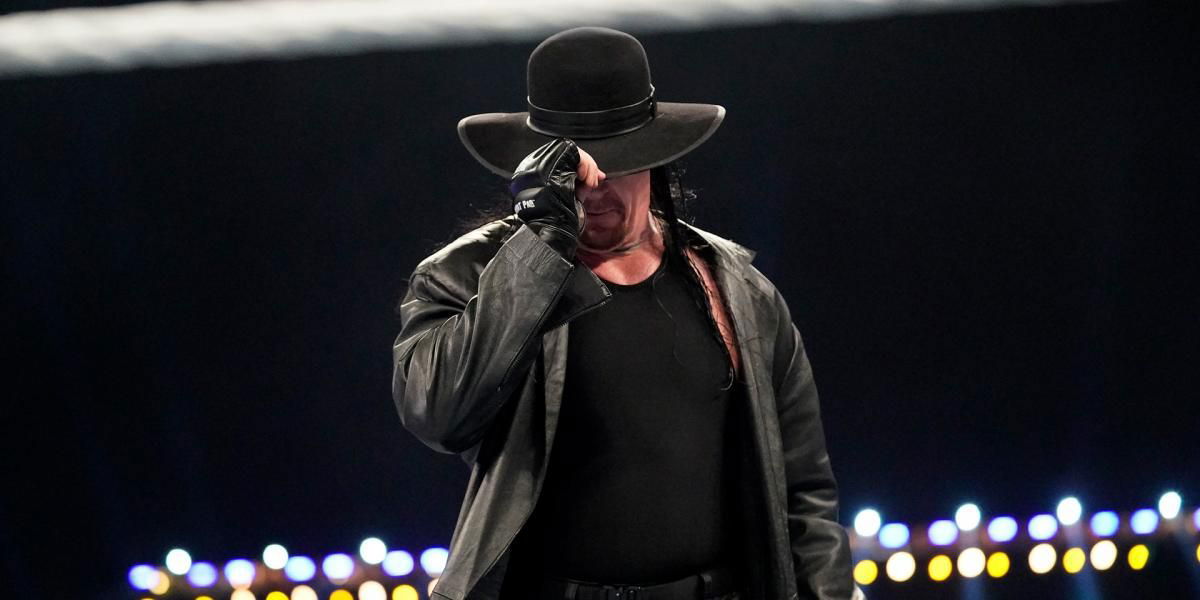 WWE recently paid tribute to The Undertaker on SmackDown by playing the entirety of his last match against AJ Styles at WrestleMania. The entire locker room was full of praise and gratitude to "The Deadman" and his contributions to the company.
John Cena and Roman Reigns also expressed their thoughts on the long and successful career of The Undertaker. 
"I think the legacy of the Undertaker is reliability and dedication to the craft," says Cena "Caring and loving the business so much that you put it above all else."
The Undertaker spent over three decades at the wrestling industry. His influence on WWE can never be taken for granted. The character of "The Deadman" is by far the most successful in WWE history.
"He's legit one the greatest performers of all time under any form of entertainment," says Reigns.
"You can't deny the passion of that, you can't deny the dedication of that. The bar for respect is The Undertaker," says Cena, addressing the long term of The Undertaker's career.
Putting his body through the toughest of situations, Taker has been the most consistent face over the years. His pure drive and passion for the sport made him push physical concerns to the side and enter the ring every single time.
The Undertaker has been a standout performer for a long time
"You can't do what he did and not love this. He gave his whole life to it," explains Reigns "It's not like getting to the top of the mountain, it's staying there. So to be able to do that for you know the amount of years and decades, it's incredible."
The Undertaker has had some iconic moments in his time. The match against Mick Foley, WrestleMania XXV against Shawn Michaels, tipping over the Giant Gonzalez, among others. 
His ability to remain on the main roster, and be that competitive over the years is an almost supernatural achievement. Unlike many wrestlers, The Undertaker aged like fine wine.
Cena and Reigns have both experienced the wrath of The Undertaker first-hand, and know exactly how good a competitor he is.
Concluding the message and giving fans closure, Cena says, "That goes into his investment of his passion. You believe, but I think as long as you believe, then The Undertaker will be The Undertaker."
.@JohnCena & @WWERomanReigns share their memories of The @Undertaker's prolific impact on sports-entertainment. #ThankYouTaker #SmackDown pic.twitter.com/yelTGVsk36

— WWE (@WWE) June 28, 2020
Cena is right in his thoughts. The Undertaker now belongs to the fans and so does his memory. As long as we preserve that memory and remember "The Deadman" as he is, he will always be etched in our hearts and WWE.