"He Had a $10 Bill and Couple of Singles" – Dwayne 'The Rock' Johnson Almost Quit WWE Because He Was Broke
Published 06/29/2021, 7:39 AM EDT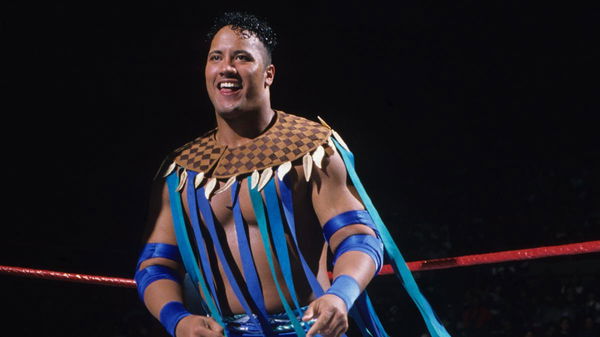 ---
---
Undoubtedly, Dwayne 'The Rock' Johnson is one of the best people to come out of WWE into the mainstream media. It is hard to imagine that The Most Electrifying Man almost quit sports entertainment.
ADVERTISEMENT
Article continues below this ad
As surprising as the abovementioned statement sounds, it is very true. According to legendary manager JJ Dillion, The Rock was actually looking to leave WWE to make better money elsewhere.
ADVERTISEMENT
Article continues below this ad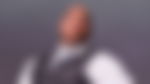 "Rock, he was going to get the push of his life, but he couldn't see at that point how really big that opportunity was going to be for him," Dillon told JBL and Gerald Brisco. "He had everything, he was multiracial, he had the size, he had athletic ability. He had everything."
As a former manager and leader of the legendary Four Horsemen, Dillion had connections all over the world. Back then, Johnson wanted his help to get him out of WWE. This was long before Dwayne Johnson became The Rock.
Dillion, a seasoned veteran, quickly realized there is more to the story. He asked Rock about what was actually going on in his mind for him to take such a drastic step.
"After talking about it a little bit, he (The Rock) reached into his pocket and he had a $10 bill and a couple of singles, and he said, 'This is all the money I have to my name. I've never been in a situation where everybody talks about this great potential that I have. But for me, I have 12 bucks in my pocket and that's eating away at me.'"
Watch this story: Kurt Angle, Ronda Rousey, and More: WWE Superstars Who Competed in the Olympics.
How did JJ Dillion convince Dwayne 'The Rock' Johnson to stay in WWE?
Initially, in his WWE run, The Rock debuted as Rocky Maivia. Although he was getting pushed initially, the fans never liked him. Hence his push subsided after a while.
After Johnson confessed to Dillion about his financial crunch, he had to work fast. Dillion immediately withdrew $200 and gave it to Young Rock.
"This is just a little speed bump in the road," Dillion told the newbie. "I couldn't do justice to the business by allowing you to just not take full advantage of this opportunity because you are just caught in a position where you don't have any cash in your pocket and we've all been there."
ADVERTISEMENT
Article continues below this ad
Thankfully, Dillion's words and actions resonated with Johnson. He gave Dillion a hug and left. The legendary manager said this incident was the ultimate turning point for The Rock. Dillion was just there "in the right place at the right time and knew the right thing to do."
Now, some decades later, The Rock is the highest-paid actor in Hollywood, with a plethora of projects under his wing. The Rock's tale is nothing but a tale of hard work, perseverance, and patience. JJ Dillion will forever remain an integral part of the story.
ADVERTISEMENT
Article continues below this ad