"He Had a Thing for Dwayne" – Bret Hart Makes a Huge Claim on Triple H
Published 04/28/2021, 9:00 AM EDT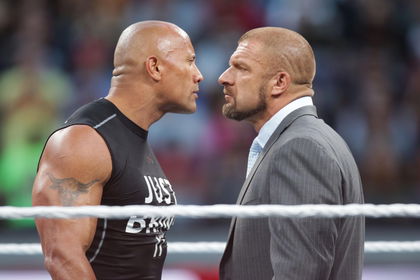 ---
---
Politics and jealously are a part of every workplace. No matter how much we turn a blind eye to it, it does happen. In fact, Hollywood megastar Dwayne 'The Rock' Johnson, too, was a target of backstage politics in WWE. And guess who was behind it? The man who is no stranger to 'Games' – Triple H.
ADVERTISEMENT
Article continues below this ad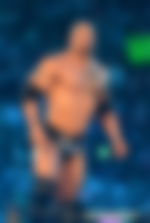 Triple H attempted to ruin The Rock?
ADVERTISEMENT
Article continues below this ad
WWE Hall of Famer Bret 'The Hitman' Hart recently joined the 81 Podcast where he made a bold claim that Triple H wanted to ruin The Rock when the latter was Intercontinental Champion and climbing up the ranks.
'The Hitman' said HHH, and even Shawn Michaels tried to ruin everyone who was tied or connected to him. He said, "Even Dwayne Johnson [The Rock]. They really tried to crack him and bust his chops. I remember telling Dwayne all the time, 'Don't listen to these guys. You're a really good talent and you don't need these guys.'"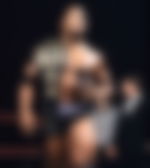 Bret Hart also shared how Triple H persuaded him back in the day to move into the Intercontinental Championship picture. Triple H didn't just want Hart to enter the Intercontinental title picture, but also take it off The Rock! However, 'The Hitman' had no interest in it, as he knew it wouldn't do any good for him or the 'Brahman Bull'.
ADVERTISEMENT
Article continues below this ad
"He [Triple H] wanted me to beat Dwayne and win the Intercontinental Title. I refused. 'What do I need the Intercontinental Title for?' We did the figure four on the post, Steve Austin came out, Owen [Hart] and Davey [Boy Smith] came out, a bunch of interference. I remember Triple H was sick about it because he had a thing for Dwayne and wanted to ruin him." H/t Fightful.com
This is not the first time Bret Hart has said something like this.
Earlier
this year, Hart revealed Triple H was very much behind The Rock at all times. He even said,
"A lot of the same guys who had a problem with Rock were the same guys that were all involved in the Screwjob with me."
Dwayne 'The Rock' Johnson has motivated people in various aspects, and this story, too, will only inspire fans. The Rock became the bigger man and didn't pay attention to all that was going around him. He focused on becoming the best, and once he became that, he even surpassed those who were jealous of him.
ADVERTISEMENT
Article continues below this ad