"He Immediately Said No" – Kurt Angle Explains Why His Match With Sting and Bret Hart Did Not Happen
Published 05/06/2021, 10:03 AM EDT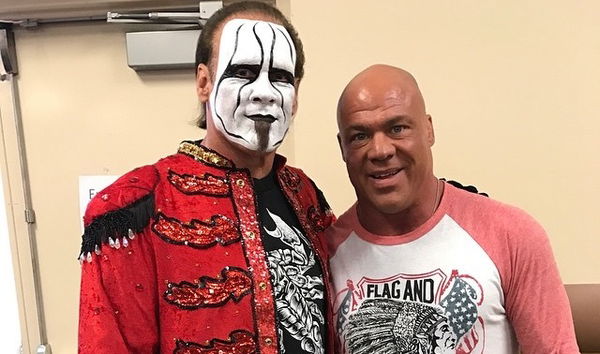 ---
---
There has been no other time in history when fans could get to know their favorite wrestler in such a personal manner, with a majority of wrestlers connecting with the fans on various social media outlets. One such person is the WWE Hall of Famer, Kurt Angle, who connects with his fans on his YouTube channel, 'The Kurt Angle Show'.
ADVERTISEMENT
Article continues below this ad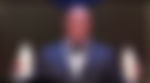 Kurt Angle Vs. Sting / Bret Hart
ADVERTISEMENT
Article continues below this ad
On the May 3, 2021, episode of 'The Kurt Angle Show', a fan asked Angle if it was true that Kurt was going to wrestle either Bret Hart or Sting at WrestleMania 18. However, ultimately the talks fell through. Angle quickly replied,
"Yeah, there were talks about it. I heard about it. But I'm not surprised that it didn't occur, you know. They couldn't get Sting to sign that early, you know, Bret Hart at that particular time, you know, he was still wrestling. I did contact Bret. I'm the one that contacted him, yeah. I called him and said 'hey I want to wrestle you at WrestleMania. I think it would be a dream match. You won't have to do any of the work, I'll do all the bumping and selling' and he immediately said no. And I was like 'okay, well I appreciate it. Nice meeting you Bret'."
Kurt revealed that he understood why Bret refused to wrestle with him. He told his co-host, Conrad Thompson, that as the years went on, Kurt was losing his step and it wasn't something he liked. Angle added,
'"When you get older and you start slowing down, you can't put on your performance that you did in your prime, you don't want to do it anymore you know. A lot of — athletes have a lot of pride and I have a lot of pride I think Bret does too you know."
Kurt reminded everyone that Bret had a stroke and got concussed by Goldberg. Kurt knew that Bret couldn't put on the best 'Bret Hart performance' that he did in his prime. Angle concluded by saying that Bret would not wrestle him unless Bret could perform like he was in his prime.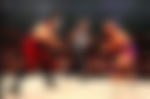 WrestleMania 18
With all the speculation about Sting vs. Kurt or Bret vs. Kurt, Angle ultimately wrestled the 'Big Red Monster' Kane. The Olympic Gold Medalist defeated the monster that night.
But now, knowing the fact that we missed out on such a huge matchup, it is really disappointing for the fans. Although, we do have to keep in mind Bret's situation at that point.
'The Hitman' is such a great entertainer that he refused to let the WWE universe down with a bad performance. He thought about the fans before his wallet.
ADVERTISEMENT
Article continues below this ad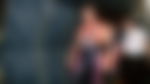 What are your thoughts on the missed opportunity? Comment below and let us know!
ADVERTISEMENT
Article continues below this ad