"He is Going to Burn in Hell" – Rusev Blasts Pro Wrestling Analyst over Recent Comments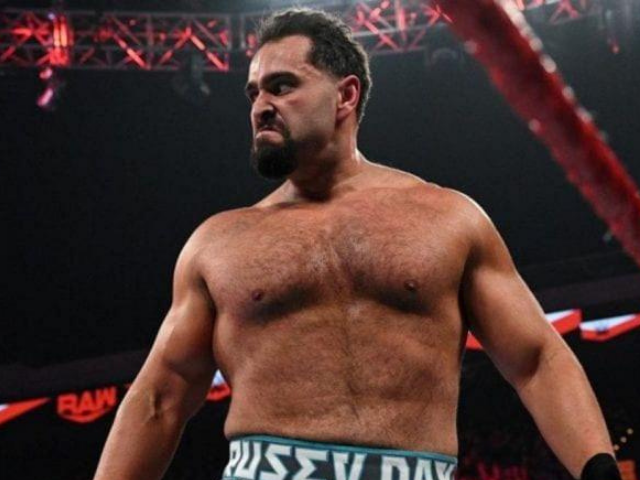 Rusev is absolutely furious with Dave Meltzer and with good reason. Meltzer put out the news stating that Lana/CJ was to be blamed for WWE's policy of banning Superstars engaging in third-party deals.
This policy was released soon after Lana was a part of the Bang Energy Drink commercial. So, it's possible that someone backstage put two and two together and fed this scoop to Dave Meltzer.
Rusev and Lana bring down their wrath on Dave Meltzer
However, both Lana and Rusev have lashed out at Meltzer for putting forward false news.
According to Rusev, Meltzer has negligible to zero information about what's going on. Therefore, the way he is currently conducting himself will be the reason he goes to hell.
Rusev absolutely denies that Lana has to do anything with the latest policy. In fact, he did not hold back at all when telling Meltzer exactly the type of person he is.
"Oh the f*cker. The motherf*cker. Whats his freaking name? [Dave] Meltzer, once again put bullsh*t out there once again. I am f*cking tired of this f*cking guy. Honestly man, get the f out of here. Who the f are you to speak things like that? Cause first of all, those are not true. Those are freaking bullsh*t lies. This man, one day he is going to burn in hell."
Lol holy shit, Miro/Rusev on Twitch says Meltzer is going to burn in hell for all the lies he tells. This comes after the Lana/energy drink thing. pic.twitter.com/5lIXYVjXuF

— Danny (@dajosc11) September 7, 2020
Judging by the way he talks, it is undeniable that Rusev holds immense rage towards Meltzer.
On top of that, Lana did not hold back either. In a tweet, she made it quite clear that some are using her as a scapegoat for WWE's latest policy. Otherwise, there is no evidence that points at her being the reason for Mr. Vince McMahon to make a decision that will hamper the income streams of Superstars.
I am not the straw that broke the camel's back. You know who you are and that is false ……. but thank you for writing about me…. all of you. I am your escape goat

— CJ "Lana" Perry (@LanaWWE) September 5, 2020
The company has put out a statement clarifying the reason behind their decision.