"He is Not a Superhero"- Dwayne 'The Rock' Johnson Hypes Fans Ahead of Black Adam Release
Published 05/23/2021, 8:45 AM EDT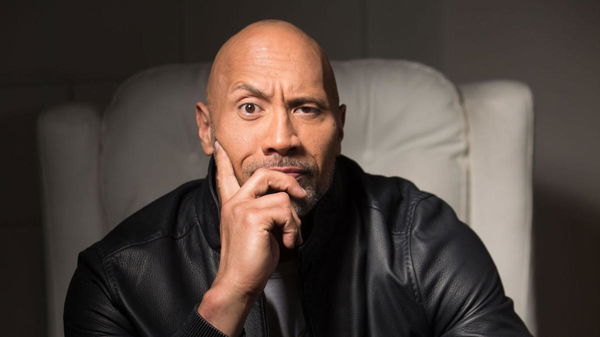 ---
---
With his already incredible array of films to choose from, Black Adam might be The Rock's most exciting venture. Entering the DC Universe is a dream come true for any actor, let alone one who's held ten world championships in WWE. Dwayne Johnson has now provided an update about his character in the upcoming movie.
ADVERTISEMENT
Article continues below this ad
Dwayne Johnson explains the Black Adam character
ADVERTISEMENT
Article continues below this ad
According to The Rock, Black Adam isn't a superhero. The DC comics portray him as an equal to Shazam, a hero from the same Universe. However, he's imprisoned on another planet, and the story picks up from his eventual escape.
On his Instagram, he gave an update on the burning question – who is Black Adam? He wrote, "He is not a superhero, but rather a champion. Champion of the poor and beaten down. Champion of the people." To put it simply, is he the DC version of The Rock?
Probably not even close, but it got fans excited for the upcoming project. Few fans get to see their favourite wrestlers on the big screen, let alone in one of the biggest movie franchises in the world. He also claimed his character is the 'most unstoppable force in the DC Universe'.
Dwayne Johnson will have the hair standing on the back of your neck when Black Adam comes to screens on July 29th, 2002.
John Cena also makes his DC debut
Talk about following in The Rock's footsteps. While Dwayne Johnson got cast as Black Adam, John Cena assumed the role of the Peacemaker in the upcoming Suicide Squad movie. This is a sequel to the original Suicide Squad, featuring most of the same characters along with a few new ones.
ADVERTISEMENT
Article continues below this ad
British actor Idris Elba replaces Will Smith and portrays Bloodshot, as Smith will reprise his role as Deadshot. Margot Robbie returns as Harley Quinn, Viola Davis plays Amanda Waller and John Cena plays the lovable, peacekeeping hero known as Peacemaker.
He loves peace so much he'll literally kill for it. Hollywood icon Sylvester Stallone voices King Shark, a new entry in the franchise.
We will also see a TV spin-off for Cena's character, which will debut in January 2022. As fans who have seen The Rock and John Cena do battle in the ring, we hope we get to see them do battle on the big screen as well, even though they star in different movies. We're sure director/writer James Gunn can write his way around it.
ADVERTISEMENT
Article continues below this ad