"He is Not the Man" – Bobby Lashley Says Brock Lesnar Shouldn't Be in the Title Picture if He Returns
Published 02/27/2021, 8:45 AM EST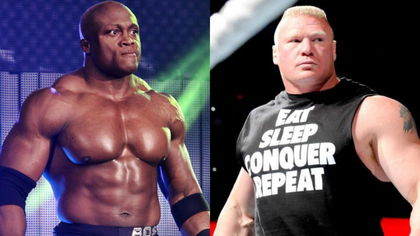 ---
---
Bobby Lashley and Brock Lesnar are two WWE Superstars that have an impressive MMA background but have never squared off against each other. Lashley vs Lesnar is a dream match for many. Now with Lashley being in the WWE Title picture heading into WrestleMania, it could come true.
ADVERTISEMENT
Article continues below this ad
Bobby Lashley says Brock Lesnar needs to stand at the back of the line
During a recent WWE Media call, ViBe & Wrestling asked 'The Almighty' about a potential match between him and Brock Lesnar. They also asked if it is disrespectful towards Drew McIntyre for putting him behind for a dream match.
ADVERTISEMENT
Article continues below this ad
"Absolutely because Drew beat Brock," Lashley quickly replied. "There's a famous quote by Ric Flair, 'To be the man, you got to beat the man' and Drew is the man. I mean, I helped Miz beat Drew, but outside of that Drew's been the man. So, I think all the focus should be on Drew." he continued.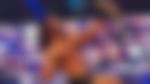 The former United States Champion then addressed the possibility of him facing Brock Lesnar. He said if Lesnar wants to enter the title picture, he would have to go at the back of the line. Despite that, Lashley also hinted that he'd pick Lesnar over McIntyre as his WrestleMania opponent.
Lashley said, "If Brock wants to come back in the picture, Brock's gonna have to work his way back to the title shot. And there's a lot of people waiting at the front door that want to get that shot at the title, so he is not the man."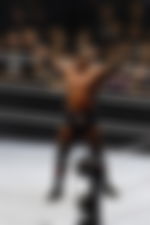 "Of course, that fight, everybody would love to have, sometime in my career just because of the similarities between Brock and I. But at the end of the day, if Brock comes back, I will welcome that challenge, but it is up to him, if it doesn't, Drew is the man." he continued.
Is Lashley on his way to winning his first WWE Championship?
Everyone thought Bobby Lashley will be the next World Champion when he debuted 15 years ago. But all that came his way was the ECW World Heavyweight Championship. Now, the tables have turned, and it finally seems like Lashley's time is coming.
ADVERTISEMENT
Article continues below this ad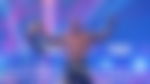 Lashley challenges The Miz for the WWE Championship on Raw next week. He would definitely give it all to win the title, but we feel that a returning Drew McIntyre would ruin the perfect end for 'The Almighty.'
We then might see a match at Fastlane, where Lashley wins the title and then defends it against Drew McIntyre at WrestleMania. How does that sound to you? Let us know in the comments below.
ADVERTISEMENT
Article continues below this ad