"He Knew We Had the Guy" – Jim Ross Reveals Vince McMahon's Reaction Upon Seeing Brock Lesnar for the First Time
Published 05/20/2021, 10:15 AM EDT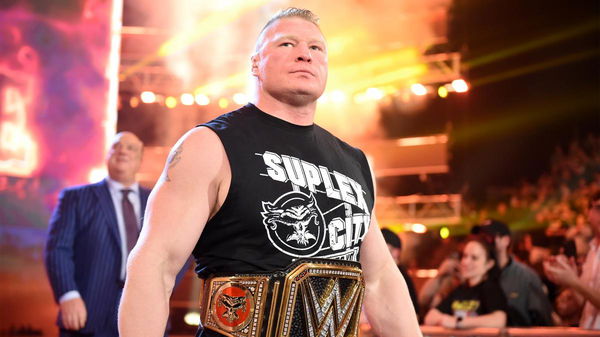 ---
---
Brock Lesnar is one of the most renowned pro-wrestlers to have worked with WWE. When he first appeared, his massive physique, combined with unreal atheticism, was a matter of shock for the WWE Universe. However, what many fans didn't know was that Vince McMahon himself was in disbelief when he saw Lesnar for the first time.
ADVERTISEMENT
Article continues below this ad
Jim Ross detailed that McMahon had actually changed his route to meet Lesnar. Ross and Gerry Brisco had brought Lesnar to Minneapolis for taping, and Ross took advantage of the situation to introduce McMahon to Lesnar.
"So McMahon is walking about with his Mr. McMahon walk and he happens to glance over and Gerry Brisco is standing by this monster. Vince made a U-turn and bee-lined right to Brock – he had never seen him. Never watched him wrestle. He knew Gerry and I was high on him, but Gerry didn't meet with Vince on a regular basis, I met with Vince every day. I said, 'We got this kid we're going to sign and he's going to be extraordinary. You're going to love him.'"
ADVERTISEMENT
Article continues below this ad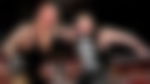 Vince McMahon did not second guess Brock Lesnar
Jim Ross, Gerry Brisco, and Vince McMahon realized Brock Lesnar could be a potential champion. While they knew he was athletic, Lesnar had to prove his ability to engage with the audience.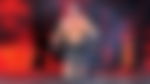 "When Vince laid eyes on him he knew that we had the guy.
"If he had any aptitude whatsoever – we knew athletically he was going to be great, he'd already proven himself as an athlete – but if he could get the showbiz side of it and have the aptitude to be a pro wrestler, he was going to be our guy for a while. And that worked out."
'The Beast' has been successful in more ways than one in WWE. Not only did he become champion but was also a fan-favourite. Every time he was out in the ring, the audience cheered him on, regardless of who he was going up against.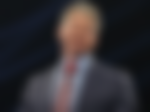 ADVERTISEMENT
Article continues below this ad
The fact that he's been missing from the WWE ring has been quite the let-down for fans. Every time a PPV comes by, the WWE Universe expects Lesnar to return.
In fact, everybody was positive he would return at WrestleMania 37, but the event moved ahead with no sign of 'The Beast'.
His last feud in WWE was against Drew McIntyre, to whom he dropped the WWE Championship title.
ADVERTISEMENT
Article continues below this ad